Blockchain News
TriumphX Teams Up with 215 Mansion Mobile Game Developer Firm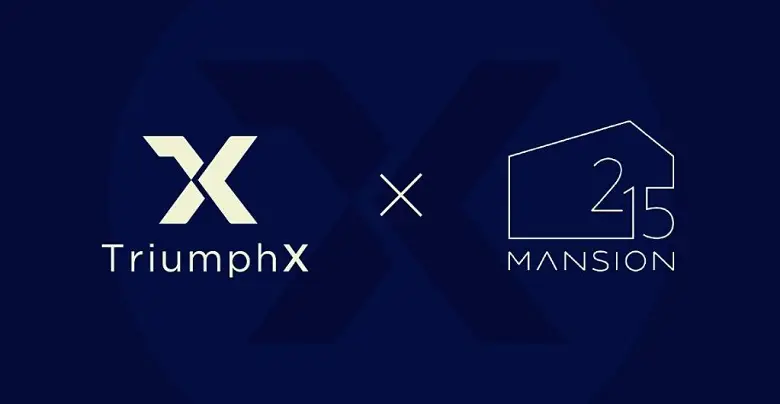 Leading decentralized exchange facilitating trading of in-game assets or NFTs, TriumphX has announced its partnership with 215 Mansion, a renowned mobile game developing entity. The partnership is aimed to allow TriumphX to create games and game assets integrated with an NFT-supporting trading exchange. The news was circulated in the crypto media via a Twitter post, stating:
TriumphX与有影响力的移动游戏开发商215 Mansion签订了业务协议

详细内容👇https://t.co/nm4qypPhKq pic.twitter.com/DGrWUYSc8b

— TriumphX (TRIX) (@TrixTriumphX) September 29, 2020
According to the post, the integration between the two popular game-focused entities to strengthen their hold in the market space. With supported cooperation and access to expert tools, the firms will leverage the potential of NFT technology in promoting the development of games. The upcoming 215 Mansion game will come packed with NFTs and first opened for public access on the TriumphX NFT exchange.
The TriumphX team has stated that along with the 215 Mansion game, one more game will also be available on the NFT exchange. This game will be EF Defense that is designed by highly-acclaimed teams of Endless frontier and Metal Slug Infinity games. The TriumphX official quoted that the development process of the exchange is furthering as per the set schedule and will be completed as per the team's plan. The official added that the firm would continue collaborating with other potential game developers to expand the NFT exchange cluster before the official launch.
TriumphX exchange aspires to enhance the popularity of NFT gaming across the globe by encouraging participation. The entity's main objective is to design a highly liquid decentralized space that facilitates investors to trade NFT tokens existing across multiple blockchains. It ensures high-end security, transparency, and cost-efficiency for the investors.
On the other hand, 215 Mansion mobile game developer is the brainchild of the popular team known for designing the Faraway Kingdom game. The entity boasts of a strong customer base. It is popular for its revolutionary RPGs like World Zombie Contest and World Beast War, designed specifically to benefit users.