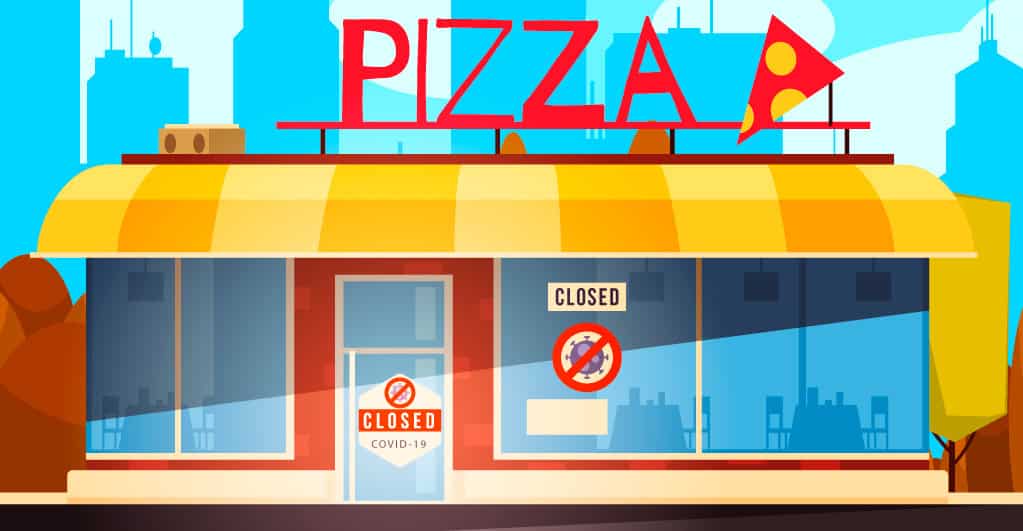 The COVID pandemic has ushered in an era of a disappointment for the pizza fanatics of Sioux Falls with the indefinite closure of RedRossa Neapolitan Pizza. Located at 12695, University Avenue, at Country Club Marketplace, RedRossa Neapolitan Pizza, is famous for its Neapolitan-inspired food, which includes a wide variety of salads, wood-fired pizzas, gelato, and pies.
Last Wednesday, a notice was posted on the official Facebook page of RedRossa Neapolitan Pizza, that read "We are closed until further notice." Another post on the following Friday confirmed the temporary closure of the pizza place. The post conveyed the information to the disappointed pizza fans of Sioux Falls that the pizza place can no longer manage to meet the standards of hospitality and service owing to the difficult market conditions induced by the global pandemic.
Owned and regulated by W.R Hospitality, the pizza diner had begun its operations in 2006 in the forms of take-out and dine-in. The spot is popular among local residents for its assortment of pasta, pizza, pies, salads, flatbread sandwiches, and gelatos. The flourishing pizza joint has now run into dire straits because of the poor economic condition induced by the COVID-19 pandemic and lockdown.
The renowned pizza place ceased to operate on and from July 25, 2020, leaving the pizza fans of the Sioux Empire in utter dissatisfaction. Even though the closure is only temporary, yet, there is no knowing when the COVID situation will improve, so that the pizza joint may resume business again. However, there is another reason for the pizza place to close the shutters on business. Apart from the hindrance of the pandemic, the pizza joint's business has also been adversely affected b by the ongoing road-construction work around its locality.
The double whammy of construction work and lockdown has taken a toll on the operation of RedRossa Neapolitan Pizza. Still, all hope is not lost yet, as the pizza joint is re-evaluating the situation and striving hard to resume operation soon, hopefully by October.