Richmond News
Removal of Virginia's Robert E. Lee Statue Now Awaits Judge Decision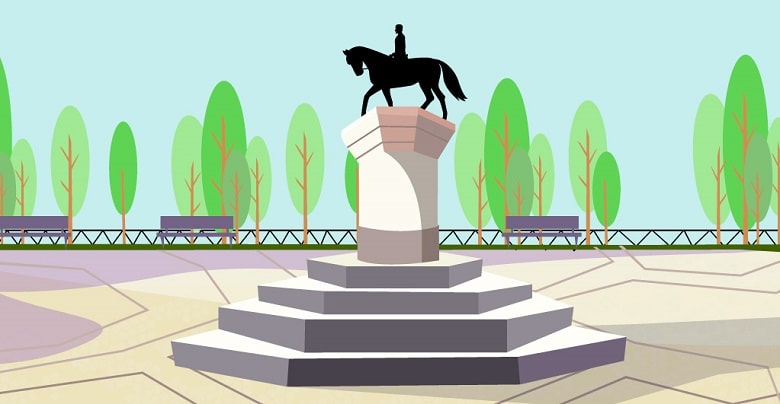 The state of Virginia still can't remove the Richmond's Robert E. Lee statue as a city judge has taken the temporary injunction lawsuit under advisement. According to the reports, Richmond city officials are legally unable to remove the statue of the American Confederate general Robert Edward Lee, who was infamous for being a racist general. This statue symbolizes Southern pride, particularly white supremacy.
With the ongoing protests over George Floyd's death ravaging the country, this statue is hurting the sentiments of black people and African-American heritage. A few weeks ago, the removal of Robert E. Lee's statue was certain. However, Richmond city officials were unable to act due to two alleged lawsuits filed in the city court. These lawsuits stop the Governer of Virginia, Ralph Northam, from authorizing the order to remove the Confederate monument.
In the upcoming days, a Richmond city judge will hear the arguments in these lawsuits and then decide the fate of this controversial statue. Due to the recent heated ethnic tensions between black and white communities in the US, it is possible that the judge may rule to lift the order of temporary injunction that blocks the statue from being removed. These lawsuits have been filed, closed, rectified, and refiled from the time Gov. Northam instructed the Virginia Department of General Services to take it down as soon as possible.
On July 21st, the owners of Monument Avenue property, represented by a lawyer, refiled the lawsuit a week after dropping a similar lawsuit in the Richmond court. The plaintiffs of this lawsuit include the Helen Marie Taylor, a Monument Avenue resident, Evan Morgan Massey, a trustee of the property owners, and three other owners. These plaintiffs have filed a temporary injunction on the removal orders and are challenging this action in the Richmond court.
The state of Virginia is still not clear about the removal of this statue. Until the temporary injunction is ruled out or the pending lawsuit is dropped, this statue cannot be removed from the Monument Avenue area in Richmond city. However, likely, an order to remove the statue will eventually be passed to de-escalate communal tensions.