Milwaukee News
Restaurants to Open in Milwaukee as it Crawls Back to "NEW" Normal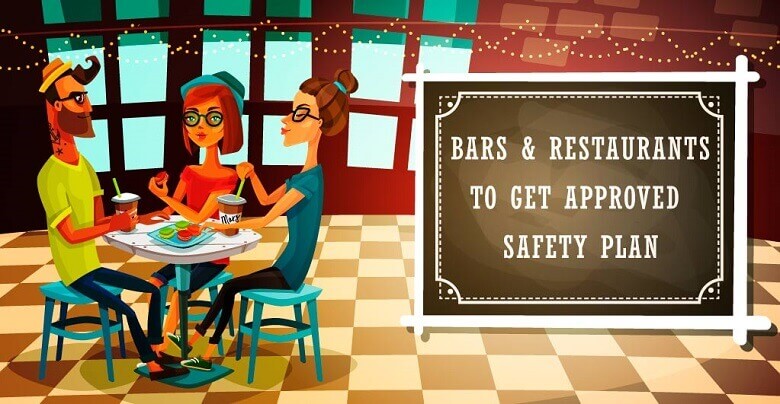 The city of Milwaukee in the US has moved onto Phase 4 of its reopening. It means that the city is slowly but surely crawling its way back into normal mode. However, a lot of restrictions will be in place to arrest the surge in Coronavirus. The new COVID order that will come out anytime this week will require that bars and dining places submit a safety plan to the authorities if they want to continue with in-person dining. Restaurants that get permission to reopen will be responsible for ensuring that customers use face coverings except when they are eating or drinking.
The health department has released a program known as Moving Milwaukee Forward Plan, wherein it is stated that restaurants can open at 50% capacity. Still, this limitation can be waived off for restaurants that have received approval on the Restaurant and Bar COVID-19 Safety Plan. However, the safety plan is not essential if the restaurant decides only to offer service outside.
The requirement for face masks applies to all adults and children who are aged two years and above. If a customer refuses to wear a face covering, the establishment can deny service and ask him to leave. The restaurants on their parts are also finding ways to minimize interaction with customers through various methods such as menu tablets, mobile ordering, and contactless payment options. The establishments are also adopting measures to prevent the spread of viruses, such as providing clean glassware for refills and not refilling beverages from a standard container like a pitcher. The restaurants have also decided to make the takeout containers available to customers only on request, and it would be the duty of the customer to fill these containers.
Restaurants that receive approval from the authorities with their safety plan will receive a certificate and can operate without any capacity limit. The new program is a welcome move and much needed in this hour as there were growing concerns regarding the ever-increasing risk of the spread of COVID-19.