Casino News
Rivers Casino Philadelphia Likely to Reopen; May Ban Smoking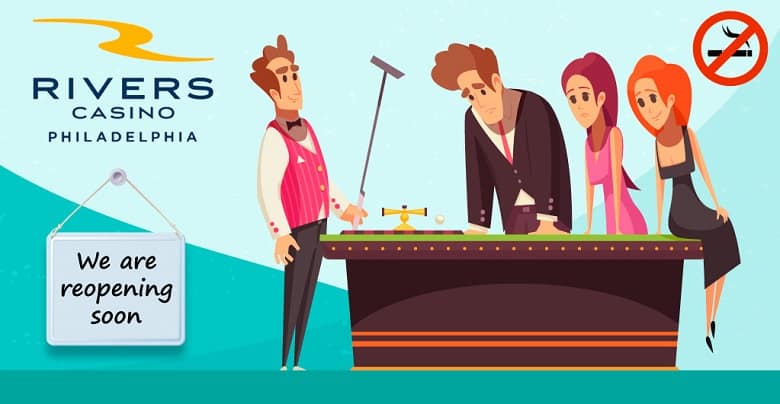 As nations are slowly reopening after prolonged shutdown, we are witnessing two extremes where some of us are too scared to get back to normalcy. At the same time, the rest are so frustrated with the widespread and boring shutdowns that they find it difficult to stay at home by now. In this scenario, perhaps, it is best to find a midway path.
The casino space in Pennsylvania is slowly warming up to start operations again. However, Rivers Casino Philadelphia had not seen any opening until July started. The mentioned casino is planning to reopen on in the next week of this month. All the casino centers in the region are tactfully enforcing precautions against the spread of COVID-19.
A state regulator noted yesterday that Rivers Casino Philadelphia is "hopeful" of reopening next week. However, the casino seems to have found a midway path when it comes to precautions against the havoc causing virus. Rivers Casino Philadelphia might get reopened soon, although with a complete ban on smoking.
Apart from a ban on smoking, the casino is also going to take all the other required measures to keep the infections under control. It will cut its customer capacity by 50%. Wearing face masks will be mandatory for everyone and hygiene requirements will be taken care of.
Moreover, Operating slot machines will also be lesser than before, while the casino has not come up with any certain date of reopening. The health commissioner of the city, Thomas Farley, had permitted the casino to reopen on July 3 while he emphasized that staff and patrons are supposed to wear masks, social distancing measures need to be taken care of. Also, no drinking, eating, or smoking was permitted.
The essential services and a few more industries are slowly getting back to the track. However, other sectors that require a bit of gathering are finding it tough to adapt to normalcy. Apart from casinos, betting kind of activities also needs to depend upon online means only, owing to the still ongoing pandemic.