Casino News
Mohegan Gaming Unveils New Logo; Signifies First Tribal Casino Presence in Las Vegas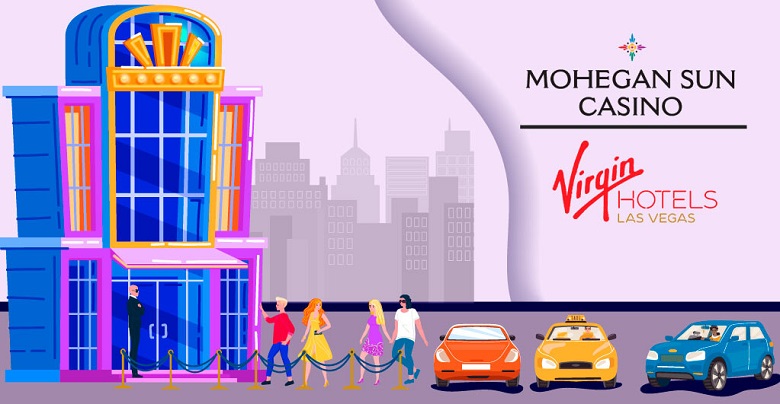 Mohegan Gaming & Entertainment (MGE) unveiled their new logo for the Mohegan Sun Casino at Virgin Hotels Las Vegas. Mohegan Gaming & Entertainment is known for being the master developer of the globally integrated entertainment resorts. The gaming venue is spread across 60,000 square ft, and it is located inside the Virgin Hotels in Las Vegas, which is also a part of the Curio Collection by Hilton. The Mohegan Sun casino represents the presence of the first tribal casino in the Las Vegas market.
As a part of this venture, MGE has designated Joe Hasson as the General Manager to campaign the brand in the Las Vegas market. Joe will plan strategic business progression. Apart from that, he will coordinate with the senior management team to supervise the financial performance of the casino property. The recently appointed Director of Marketing, Tyler Conover, also plays a significant role in escalating the brand value of Mohegan in the Las Vegas market to attract visitors. The team believes under the leadership of these two, MGE will provide best in class experience to their guests and remarkably personalized services.
Talking about the venture the CEO of MGE, Mario Kontomerkos quoted,

Mohegan Sun Casino brings all excitement to Las Vegas with this new venture. Mohegan Sun Casino will launch Momentum Loyalty Reward Program, which will provide a seamless opportunity to its guests to avail rewards and discounts at approx. 100 dining, nightlife, and entertainment options. The renovation for Mohegan Sun Casino, Las Vegas, is still in process. The casino is expected to open by the end of the year 2020.