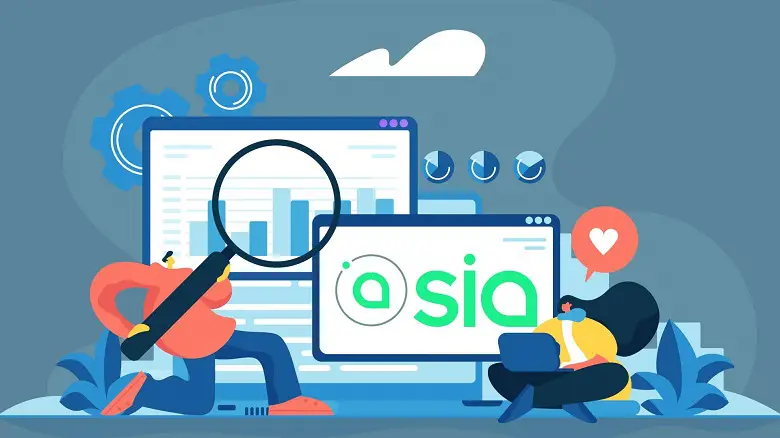 After a very long time, the crypto market seems to be at a point where it holds less volatility and more chances of steady upward growth. There is no doubt that this is the spell to take benefit. However, a little momentum in the price trends of the coins helps to keep the investors awake.
The potential of the cryptocurrency space has already been proved as it has survived the toughest spell recently since its inception. According to the experts, the bearish impacts caused by the coronavirus were way more intense than 2008's slowdown. After more than a trimester, at least the crypto space has started to some stability upon which the traders can finally rely.
Siacoin, an altcoin that is emerging lately with an impressive potential, also manages to match up to its price pace with the rest of the crypto market. The currency is stabilizing way above its monthly lowest price point.
The price was trading around $0.0033 around 30 days ago. It had an initial yet a very effective price plunge at $0.0026, which is where it found a support level.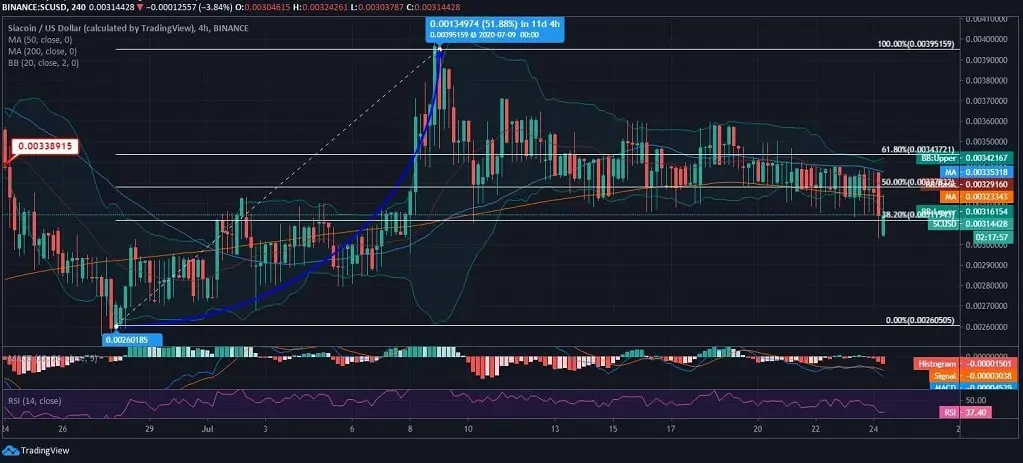 A gradual price recovery took place, and bulls made their way above crucial resistance levels. The more than 10-days long bullish spree took the price of Siacoin above $0.0039. The escalation was around 51%.
The currency slowly chose to take a downward correction before inviting some stable vibe to the trend. Siacoin price kept ranging around 50% fib level. The technical indicators of the currency are in the mixed zone. The SMA lines are reflecting bullish crossover as the shorter one is on the upside. Meanwhile, the MACD indicator and RSI are too in the bearish zone.