Memphis News
Social Distancing Norms Violated at Memphis Entertainment Center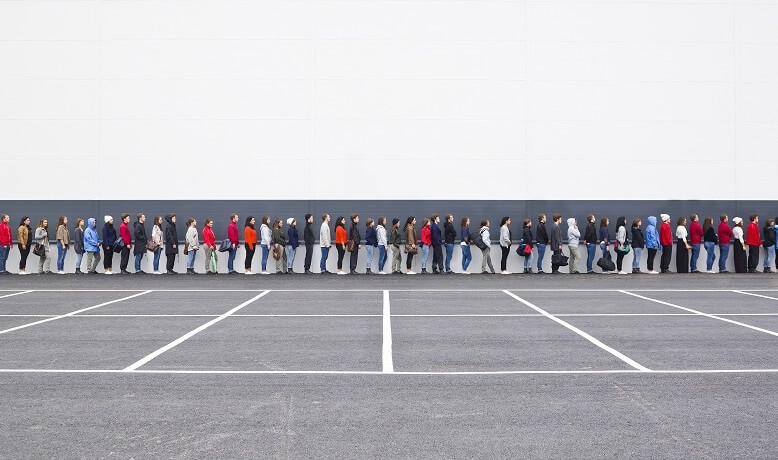 The authorities in Memphis have cracked the whip against those violating social distancing norms amid the Covid-19 pandemic. However, owners of outlets forced to close for having too many people simultaneously in the premises are now complaining that the enforcers are turning a blind eye to other offenders.
It all started when a person snapped pictures of long lines of people outside Incredible Pizza Co. in Memphis on Georgetown Parkway waiting to get in. What is baffling is that all social distancing norms have been thrown to the winds with some in the queue taking chances with the virus by not wearing the mandatory masks.
This picture, which has been widely circulated, has not unexpectedly raised the hackles of Jeannette Comans, who owns the Blind Bear Speakeasy in downtown Memphis. Last month the county leaders had forced her to close following complaints of a rush of customers in her premises.
"It doesn't make any sense to me," said Jeanette. She is now raising questions on how one establishment can be closed for social distancing norms violation. At the same time, another can be permitted to function when pictures show so many customers lined up.
A spokesperson of Incredible Pizza declined to comment on the picture but added that no complaints had been received.
Andy Thiem, Executive Vice President of Marketing in the American Operations of Incredible Pizza Company, though, has an explanation for this. He says that they have been
very busy over the weekend in Memphis, and the long lines were formed because only a limited number of people were let in at a time due to Covid-19 regulations. Others were waiting outside, and that is what the picture shows.
He further elaborates,

While it is true that there are spaced-out markers outside Incredible Pizza, where people should stand, the staff emphasizes that the customers do not follow this. However, Incredible Pizza says that all regulatory CDC guidelines like face coverings and social distancing are strictly implemented in the outlet.