Holo News
Holo (HOT) Turns Flat After Month-long Recovery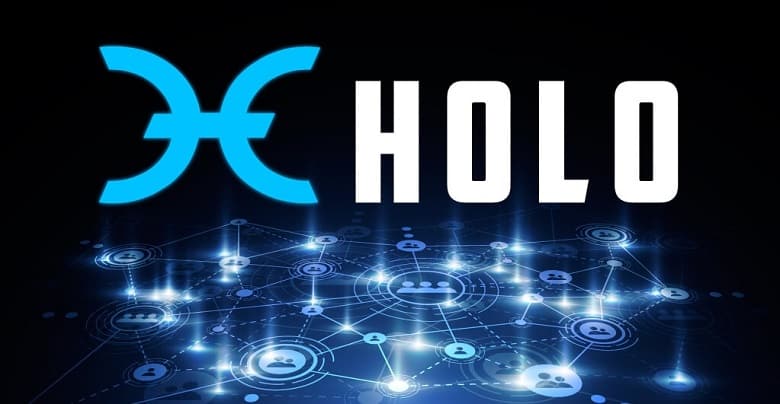 Holochain witnessed a relatively bullish trend since the massive sell-off in March. The currency was trading moderately since the beginning of the ongoing year until the March crash. Around mid-March, the HOT price fell to $0.00030 mark.
However, from this low, Holo managed to reflect a decent recovery in the last month, it touched $0.00088 mark. If we look at the price movement of HOT against USD, the currency spotted at $0.00054 on July 03, and after a week, it reached $0.00084. However, it couldn't be kept there for long and fell to $0.00063 over the next eight days.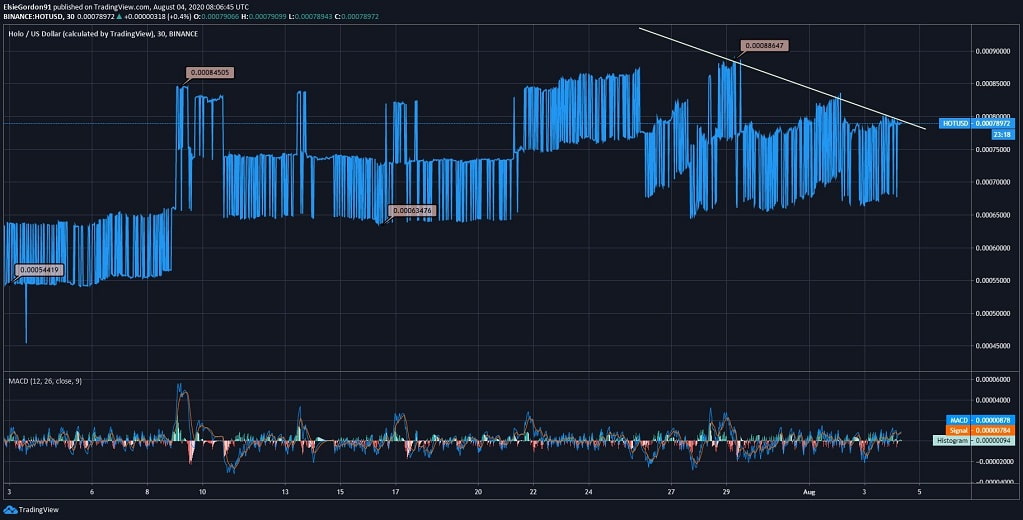 Later, Holo started trading upwards with a slow and steady momentum. With a moderate fluctuation, it managed to reach the highest point of the month at $0.00088. Despite a few sudden price movements, HOT/USD has been able to keep its price around $0.00080 mark for most of the time of the last month.
At the press time, Holochain currency trades around $0.00078, and its MACD projects a bullish outlook. The next resistance for Holo may come by $0.00085. However, there may be a few sudden changes in the price over the next few weeks.