Casino News
SOLhouseNFTs Is Introducing SOLcrash on Its Website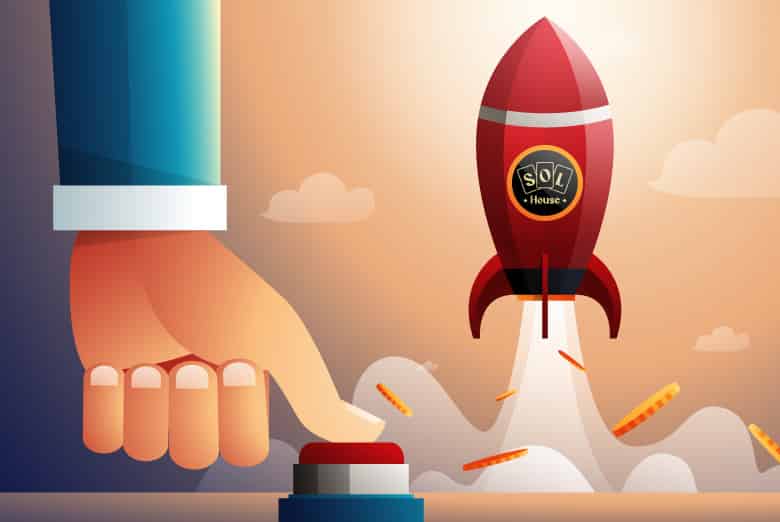 Online gambling carries the possibility of losing money. Players place their bets and hope to win irrespective of how much portion returns to them. Losing a game seems unfair as it takes away the money from players.
SOLhouse has come up with SOLcrash to ensure that players have a lot of fun and earn multipliers on every round. There is still a risk of losing money, but that is balanced by NFTs that players earn.
Background
SOLhouse has been architected on the Solana blockchain. It utilizes SOL as its native digital currency. Players can leverage their SOL holdings to engage in an immersive experience provided by SOLhouse.
Technically speaking, SOLhouse is a series of smart contracts that became the first to center itself around blackjack on the Solana network. What began with a list of 520 non-fungible tokens has now expanded to a huge variety of games. The team behind SOLhouse focuses on achieving excellence by paying a lot of attention to all the details.
SOLcrash, Now Live!
A tweet was published to inform us that SOLcrash has gone live. It took only a few moments for the community members to rush to the official website and indulge in the amazing experience with one of the best User Interfaces.
SOLhouse launched SOLcrash and spread the word like wildfire with a single tweet. SOLcrash is based on SOL, enabling players to try their fortune and earn decent – if not huge – multipliers.
The tweet has received supportive responses. One user joked that the game must not crash, and another wrote that the user was already addicted to the game. One of the responses prompted others to give SOLcrash a shot and get their hands on the SOLcrash NFTs before ETH whales get on board.
SOLhouse is one of the top SOL casinos. As a rapidly growing cryptocurrency, users have seen that SOL has already been integrated into various applications, including online gaming.
Once ETH whales arrive, the price of SOLcrash NFT may skyrocket as they will move in the direction of becoming rare.
SOLcrash NFTs are expected to be in high demand due to the feature of passive income.
The team behind SOLcrash is taking pride in their monetary system for all the right reasons. Players who get their hands on the NFTs will be eligible to earn 4% of royalties on their NFTs. They will only be required to hold the respective NFTs in their wallet.
Another feature that is gaining attention in the industry is holders automatically getting listed for the airdrop of all the future NFTs, royalties for which will stand true under all the circumstances.
No one is holding themselves back. Apart from NFTs, the experience in itself is enough to get a crowd on the floor.
Nothing special has to be done by players to win a single round. A rocket is launched, and it generates multipliers till the time it does not crash. The bet amount can be deposited by connecting the Crypto wallet to the platform.
Players will be able to view how much of SOL holdings they are left with. If desirable, players can also enable the auto cashout feature to ensure that they do not burn out all their holdings.