Blockchain News
VeChain's ToolChain Now Powers De Cecco via DNV GL's My Care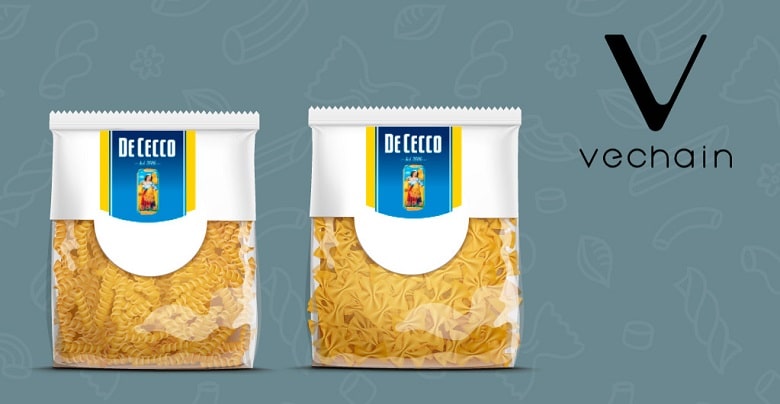 Enterprise blockchain applications platform VeChain announced on Monday that it has brought the world's third-largest pasta manufacturer, De Cecco onboard. In the official tweet, it said that DNV GL, the global asset management, and certification that uses VeChain's ToolChain, is now powering De Cecco via its blockchain-based verification system My Care.
De Cecco, the 3rd largest pasta manufacturer in the world is now powered by DNV GL's My Care and #VeChain ToolChain! De Cecco is the first Italian Agri-food company to be on board. ToolChain continues to prove itself ready for #blockchain mass adoption.
https://t.co/VQ4Do1QbJU

— VeChain Foundation (@vechainofficial) August 6, 2020
My Care is a ToolChain based verification methodology that ensures infection prevention processes and measures. Hailing from Italy, one of the worst COVID-19 hit countries in Europe, De Cecco aims to adopt a formidable transparent and verifiable system to protect the health and safety of its employees and customers. For this purpose, De Cecco adopted DNV GL's My Care, which is powered by the VeChain blockchain protocol.
Commenting on their company's adoption of My Care, Insurance Manager Quality, and Self-control Systems of De Cecco, Vincenzo Ponte said that the company's priority in recent months has been to ensure a safe working environment for their operators and collaborators. Ponte added,

De Cecco is also the first Italian company to be powered by the VeChain protocol. As the network aims for mass adoption of its blockchain, exploring the agri-food industry is a major step forward. VeChain Co-founder and CEO Sunny Lu said that the awareness of health and safety is at an unprecedented high in the public, which will increase the use of blockchain in the agri-food industry. He further added that together with DNV GL, they are dedicated to building and promoting blockchain-powered products for real business usage.