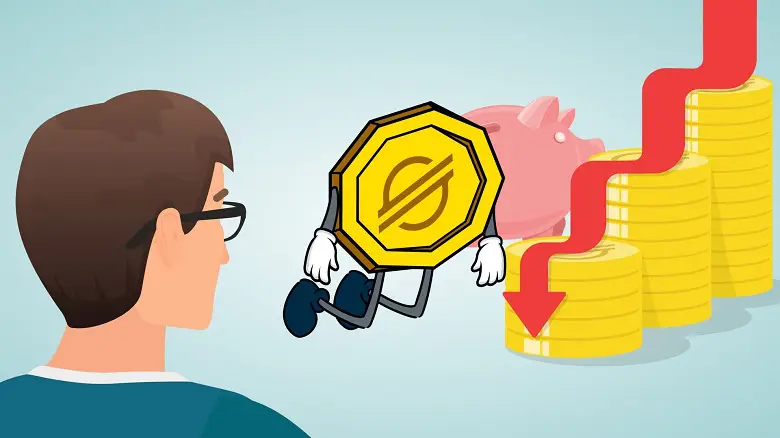 Stellar, one of the lucrative cryptos amongst the top 20 of the global market, sees drawing a positive crossover and Bitcoin drawing intraday bullish sentiments. In this run, Stellar leaves behind Tezos and NEO in the list of top 20 cryptos of the market. While the 7-day movement of the top 20 cryptocurrencies is not appealing to the investors, Stellar amongst these coins seems to follow the largest crypto's momentum against the US Dollar.
While Bitcoin trades around $11.8k, Stellar breaches a 6-week resistance at $0.0875 and currently trades at $0.0838 after an intraday pullback in price. The 7-week price movement of XLM coin has been a disguise of price consolidation moderately below $0.085.
Stellar Price Analysis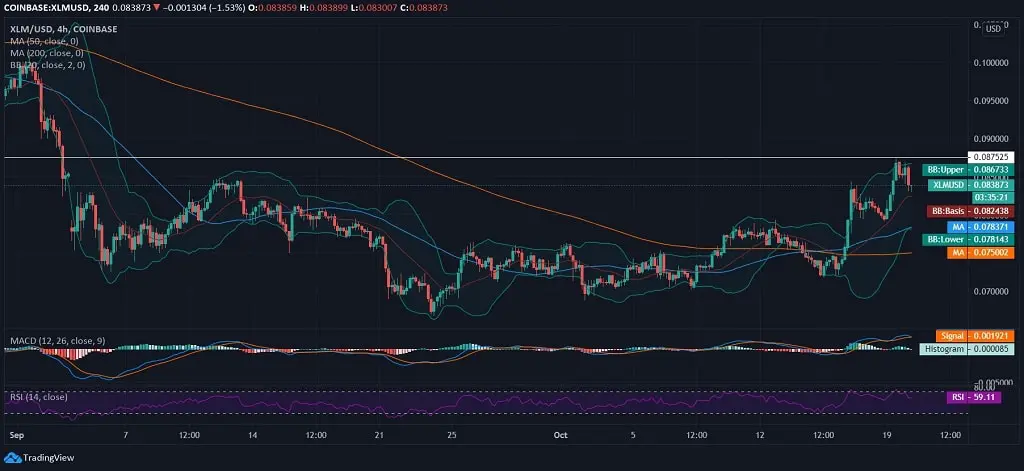 At the time of penning down this analysis, Stellar was seen trading at $0.0838 after a steep rise in the candles of XLM/USD price trend, which is now seen hitting the upper 20-day Bollinger Band. Over the past seven weeks, the coin has been trading and a flattish yet volatile trend since the previous month.
The 20-day Bollinger Bands do not draw any trading extremities, and therefore, we do not expect any volatile breakout. The coin retains complete support from the 50-day and 200-day daily MA at $0.078 and $0.075, respectively.
The price dips from the recent 6-week high, and therefore the MACD line after a fair and notable bullish crossover is seen intersecting the signal line. The RSI if the coin dips slightly from the overbought region and lies at 59.11.