Politics News
Three MPs Open Legal Fight Against the UK Government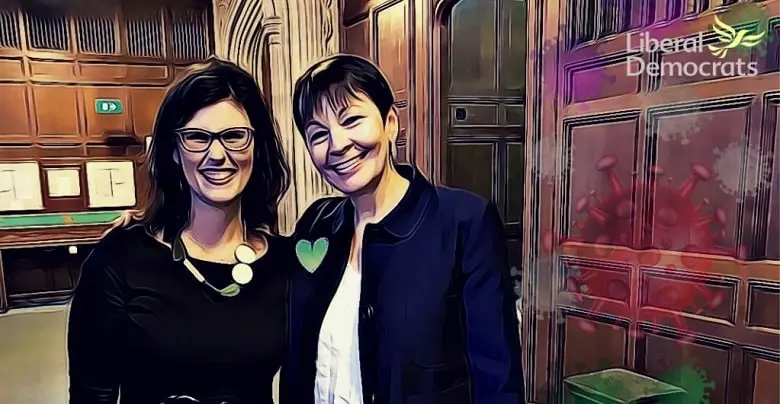 Three prominent MPs hailing from different political parties of the UK have teamed up with NPO firm the Good Law Project to push a legal action against the United Kingdom's central government over non-disclosure issues. The MPs that have come forward to highlight the issue are Caroline Lucas of the Green Party, Debbie Abraham of the Labour Party, and Layla Moran of the Liberal Democrat Party. The involved parties have accused the government of not disclosing the details of its expenditure on private contracts related to the COVID-19 pandemic amounting to £3bn worth.
As per the report, the MPs and the NPO entity have filed a judicial review against the government in power for breaching the law and its guidance in the concerned projects' procurement processes. In September, the Department of Health and Social Care revealed that they had procured projects worth a minimum of £11bn worth aimed predominantly towards the Corona pandemic since April. However, as per the recent analysis report by data analysts, Tussell stated that more than £3bn worth of these private contracts had not been disclosed to the public by the government authorities.
In response to the accusations, the DHSC said that all the contract proceedings had been done under due diligence of the concerned authorities. The government has to give its response to the judicial proceedings within 21 days.
The Director of Good Law Project, Jolyon Maugham, stated that this non-disclosure of funds has raised a concern as hefty amounts have been allocated to the firms falling below the set criterions. The spearhead mocked by saying that at times the only qualification required is political connections with chief government people. The government is keeping the general public in the dark by not explaining the real scenarios.
Caroline Lucas of the Green Party added that they resorted to legal protocol for discovering the truth as there was no option left. All the other MPs agreed to Lucas and alleged the government for being non-transparent in the proceedings with the private contract firms. These entities with good political connections had no experience in delivering medical assets, quoted the MPs while demanding an explanation from the party in power.
The review process has been crowdfunded by 38 Degrees, Good Law Project, and the three MPs have allowed Deighton Pierce Glynn, Jason QC, and Christopher Knight of 11 KBW to act in the proceedings. The campaign director of 38 Degrees, Ellie Gellard, quoted that the public has full authority to know where the government is directing their tax income. The chief added that they need a transparent system so that people can trust the government and its ideologies.