TUSD News
TrueUSD Ranked One Amongst the Top 100 Cryptos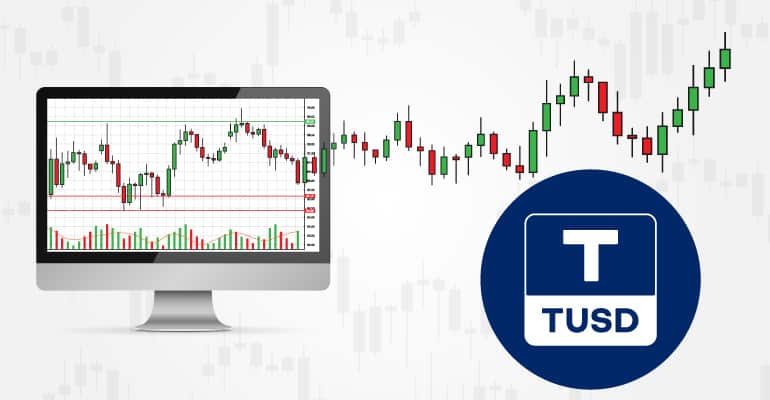 TrueUSD (TUSD) is one of the stable coins listed amongst the other cryptos of the global market and, more importantly, is a USD-pegged stable coin. TUSD pegs the market value with the external reference of the US Dollar.
TrueUSD is a TrustToken and is the most favored by the traders, a stable coin on account of qualities like liquidity and redeemability. Stable coins like TUSD in a crypto market lures more global users, which leads to edging the trading volume through international fiat markets. The ultimate aim of these TrustToken, which includes TrueUSD is bringing finance to the internet age as digitalization becomes an important tip after the outbreak of Pandemic.
The economic opportunity that TrustToken gives its users is commendable, which led to a notable spike in its Market Cap by $35 million and is now approximately between $165 to $170 million.
TrueUSD Price Analysis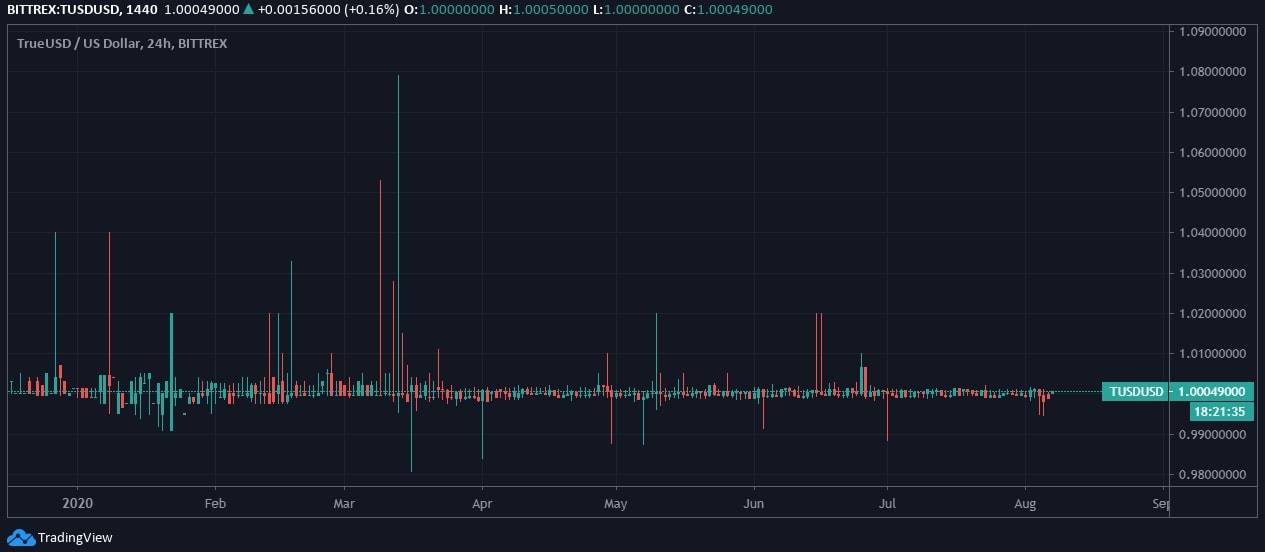 TrueUSD, being a stable coin, is trading with a flattish curve due to its stable nature. However, the YTD movement of TUSD marked a high around $1.08, and with the global market crash in March, the token plummeted as low as $0.980. Just when the markets started regaining the lost traction, TrueUSD could manage to rise as high as $1.02 against the greenback and is currently at $1.000.
The stable coins are affected according to the changing dynamics of the global fiat market. The US Dollar being prime and standard currency in the world of fiat and a safe haven in times like such Pandemics when liquidity crunch is the major throughput, stable coins are the most affected by the former's market dynamics.