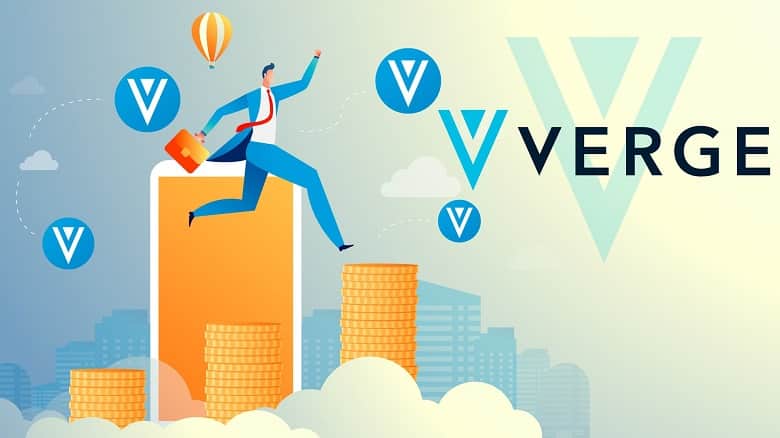 Verge, which was one of the top gainers until the second quarter of the ongoing year, has now shifted to rank below 100 and even below $115. Verge currency that was luring massive attention earlier in the year, all over the social media, and just before ramping up the game, the price of the coin started nosediving against the US Dollar.
Forming a lower high pattern on the daily chart, XVG lacks traction and, therefore, started edging lower than the YTD high hit in June at $0.0099, but with a stringent resistance faced at $0.100, it failed to breach above.
Verge Price Analysis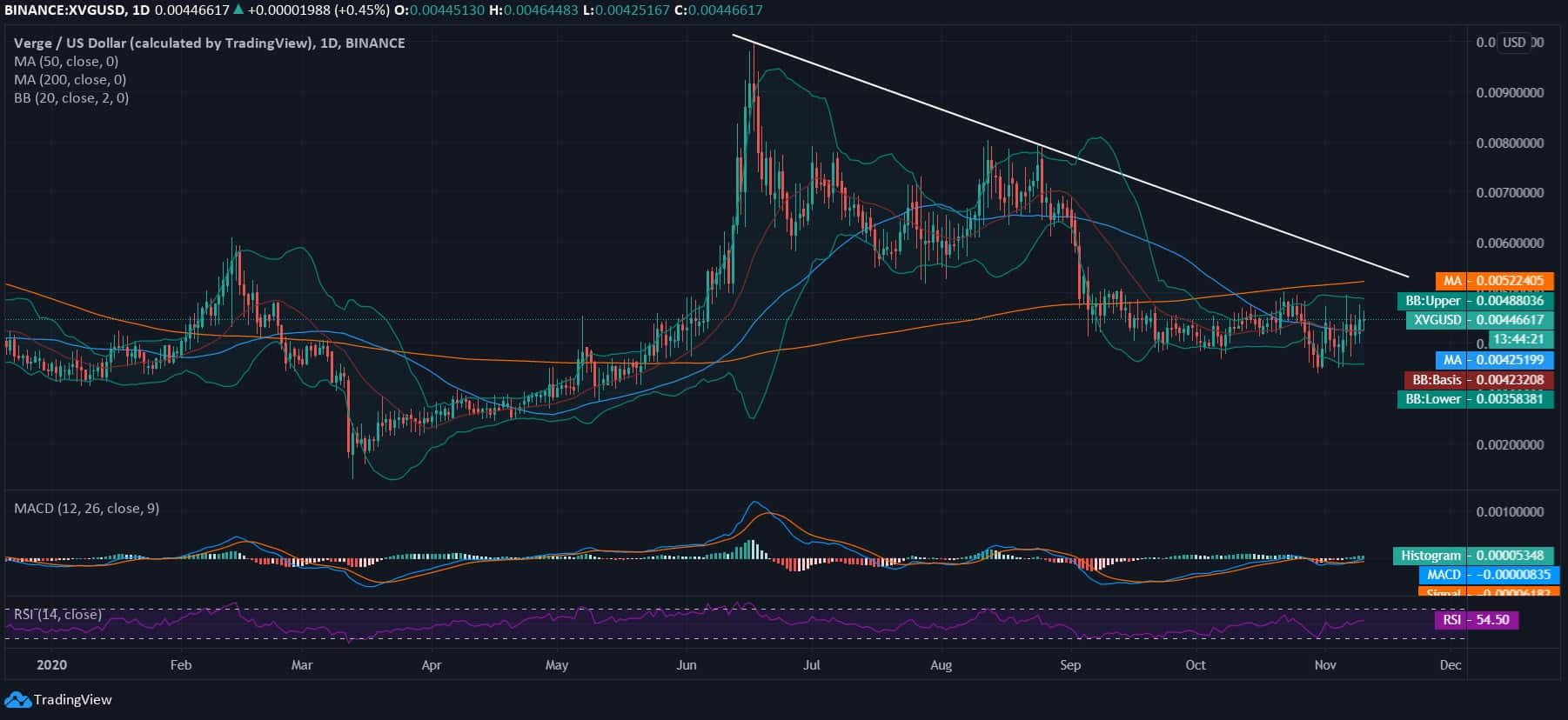 At the press time, the Verge price was spotted at $0.0044 after a lower high pattern formed on the daily chart. However, if the currency continues to maintain the extended downtrend, it is likely to have a negative rise in price until the $0.0055 price area. Concerned to maintain the downtrend, XVG coin price has definitely grown from the 6-month support that it hit towards the previous month's closing at $0.0033.
Considering the bullish divergence that the coin reflects at present, we also see that Verge currency has marked a notable recovery of 33.33% in 12 days from the lowest. However, the current gain is nothing if the price trend of XVG/USD fails to breach the downtrend.
However, with the current gain, the coin is inclining towards the upper BB, and if it continues to spur, XVG price is likely to regain the lost 200-day MA support lying at $0.0052 on the daily chart. However, the coin is retaining 50-day MA support at $0.00425 after having crossed above $0.0040.
The MACD indicator draws a bullish crossover due to the gain in price from the 6-month low, and therefore, the RSI is also seen rising from the bottom and lies at 54.50.