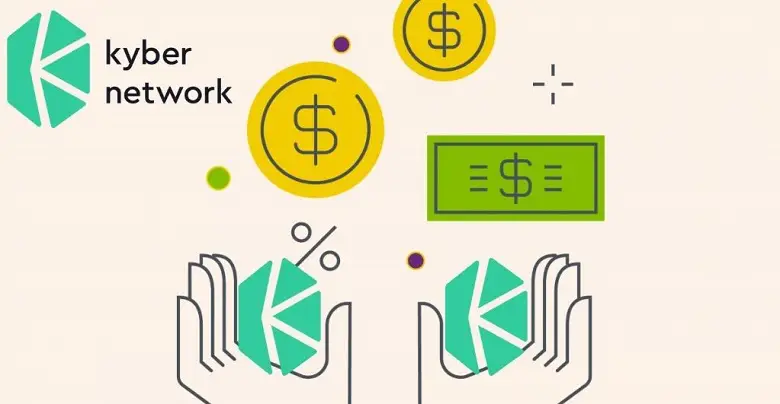 Kyber Network, the DeFi token, is seen drawing an intraday steep price trend after rising above $0.677 and currently trades at $0.937. Alongside this, the platform is also seen upping its game along with the favorable price dynamics. With respect to the platform making an effort, it was just yesterday when an update regarding Kyber working with Velo labs to build and support the functionality of smart contract for Velo Protocol, which is a next-generation financial protocol for business.
🔥Kyber is working together with Velo Labs to build and support smart contract functionality for @veloprotocol ! This is part of Kyber's ongoing research into cutting-edge scaling and cross-chain solutions for #DeFi

Learn more: https://t.co/bB9GiEzTe0

— Kyber Network (@KyberNetwork) November 10, 2020
This integration is nothing but an amplification towards DeFi and a piece of Kyber's ongoing research. The price is undoubtedly reflecting the edge over of DeFi against other cryptocurrencies. Although, if we emphasize on the 3-day chart, it is clear that the token is away from reclaiming an ATH just like many altcoins but clearly breached a 2-year resistance.
Kyber Network Price Analysis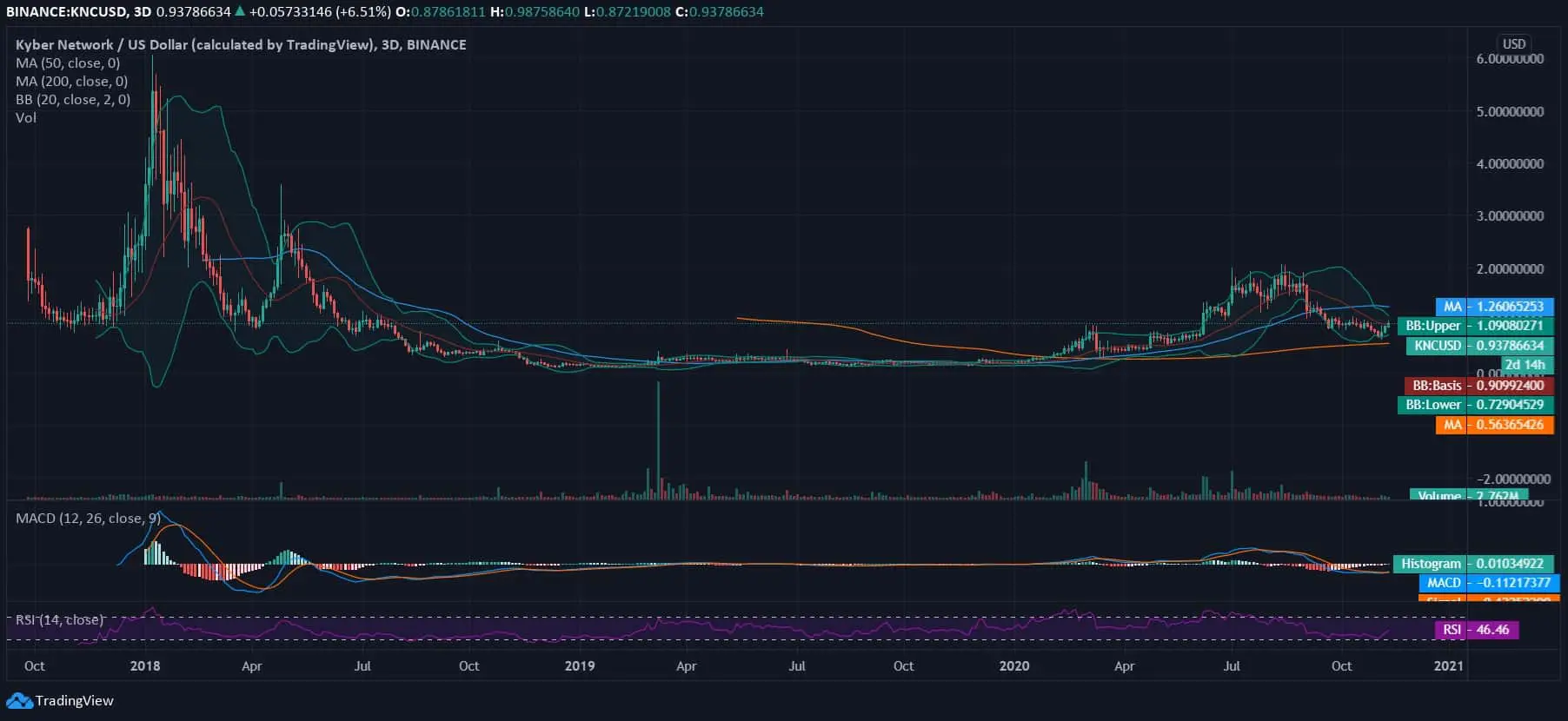 KNC token, at the time of penning down this analysis, was seen trading at $0.93. Despite drawing an intraday positive sentiment, it confirms a bearish crossover on the 3-day chart against the US Dollar. This is due to the clear demarcation of momentum recorded in 2018 and now. In the previous quarter, when the token was seen breaching a 2-yearhigh, with a clear rejection at $2.05, KNC/USD gradually pulled back below $1.5, $1, and $0.95.
Alongside, on the 3-day chart, the 20-day Bollinger Bands are seen squeezing, and, in this regard, it is likely to experience a breakout soon. The 3-day movement of the Kyber Network token is seen inclining towards the upper Bollinger Band due to current intraday strengthening.
The volume is seen ditching as it turns negative against the current price action, and the bearish crossover remains intact despite the intraday rise. The RSI remains inclined towards the oversold region until the current intraday gain in price when it rose from 30 and now lies at 46.46.