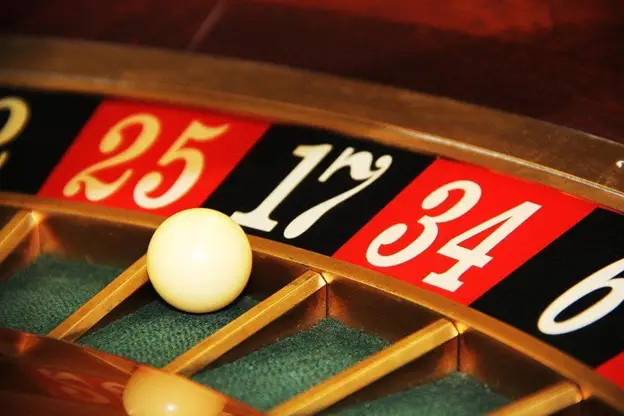 Online gaming is growing in popularity, even more so when it comes to online casinos. The ease of it, the winning possibilities, and the sheer thrill make it an enjoyable hobby. But, recently, we've seen a surge in players coming to online casinos to play live dealer games. But just why are they so fun? What's so different about them compared to traditional online casino games and the bricks and mortar counterparts? Well, let's have a look.
Your Casino, Wherever You Are
When you're playing at an online casino, one of the biggest perks is that you can play wherever you are. You could be lounging on the couch playing on your tablet or queuing in the mall playing on your cell. It's convenient, it's quick, and it's a great way to enjoy gaming. However, live dealers add an extra level to it all.
Live dealer casinos aim to replicate a brick and mortar casino. Once you load up a game, you'll be taken to a table where you'll see a live dealer standing behind one of the tables. Dressed professionally and glamorously, they'll engage with you and other players, talking directly to you while some have the live chat option so you can contribute to the conversation. Even better, you can again do this from wherever you are. You don't have to dress up in a tuxedo or evening dress to go to a real casino. You can take off your pants and play in your underwear (if you want) but still feel like a million dollars.
What to Expect From a Live Dealer?
The first thing you'll notice when you try a live dealer game is the layout. They all will have a male or female croupier who will greet you to the table. Sometimes these tables are at a studio, live broadcast to your screens. This means the dealer's background could vary—you could see other tables, or you could see a superimposed background. Other live dealer casinos occur in a real casino, so what you see in the back is happening right there and then. It's just up to you what you're in the mood for—a more dedicated live dealer experience or the hustle and bustle of a brick and mortar casino.
You can play various games at a live dealer casino, including the most popular table games. Blackjack, roulette, and baccarat are the most popular ones and are easy to play. In fact, playing at a live dealer table can be a lot easier than in a real casino. Firstly, you won't have a daunting feeling if you're a new player when other people are at the table. Many have abandoned playing because of a lack of confidence. Online, however, you can read the instructions before you play, and the dealers will have more time for you. There are also multiple variations of each game, giving you more choice than you would in a brick and mortar casino.
Get the Best Live Dealer Experience
When you play a live dealer game, there are various tips and tricks to get the best from them. Of course, you could always look for the best advice, as explained by USGS, a source of knowledge for all your gaming needs. But here's a quick rundown that we learned from them.
Check to see if the online casino you're playing at specializes in live dealer games. A lot of online casinos prioritize this and will put this above other games such as slots. If you play at one of these, you may find that you have a more enjoyable experience—there might be a wider variety of games, the quality of the broadcast is better, and you generally get more for your buck.
Bonuses are key when it comes to online gaming, whatever game you play. From slots to instant wins to live dealer table games, they're a great way to top up your funds and help increase your chances of being a big casino winner. It's no different here—find out if your live dealer casino has a generous welcome offer as well as loyalty offers so you'll have more to play with when you take to the table. It's also worth checking out each game you play as live dealer games are more enhanced. For example, blackjack at a live dealer can have extra bonuses that you wouldn't find at a real-life casino.
Live dealer casinos are always fun to play at. But don't forget to check out the top tips and advice before you head there.