Ripple News
XRP Drops Slightly in the Intraday After a Bullish Crossover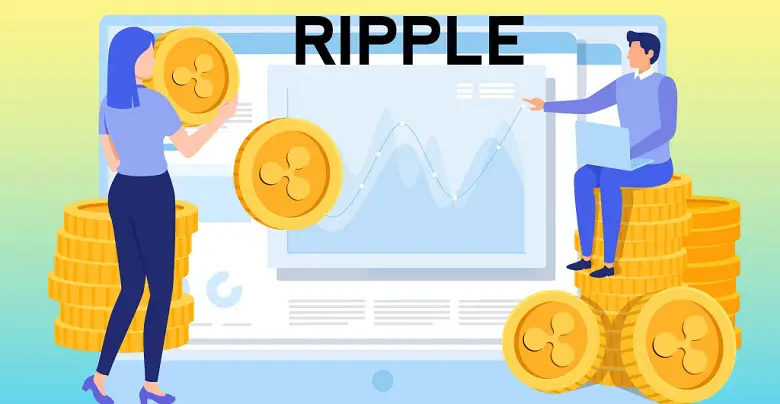 XRP, which is currently holding a positional dispute with Tether, is trading at 4th position below Bitcoin, Ethereum and Tether. XRP's market capitalization holds at $11.1 billion, while USDT's market cap lies at $15.7 billion, which led to taking over the former's position in the global crypto market. XRP currently trades at $0.2460 after a volatile movement against the US Dollar over the past six weeks.
XRP Price Analysis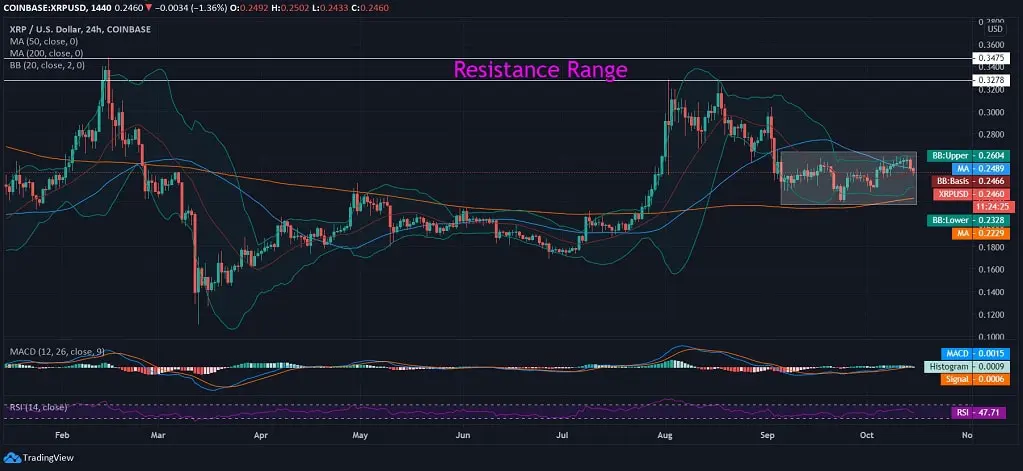 At the time of writing this analysis, the XRP coin was seen trading at $0.2460 after rising from 2-month support marked at $0.2210. In this regard, the XRP price has gained over 11% in 20 days, but the YTD movement also shows that the coin is yet to reclaim YTD high.
However, the major resistance stands at $0.327 for reclaiming a YTD high and above $0.34. With this regard, the price trend was seen hitting the upper BB but with a slight switch from $0.2489 and is seen shifting from the upper extremity.
Due to intraday bearish pullback, the currency is failing to hold support from 50-day daily MA lying at $0.489, while holds strong support from 200-day MA at $0.2229. However, the MACD indicator is drawing a bullish crossover due to no steep change in price, and therefore, the MACD line overpowers the signal line. The RSI of XRP is seen sliding back from the overbought region and currently lies at 47.71.