Ripple News
XRP Reflects Possibility of Rally in the Near-term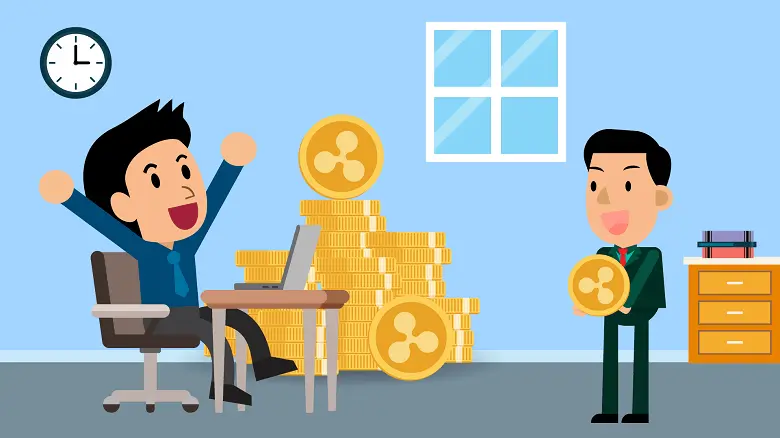 During the time of penning the article, the XRP coin was trading marginally low at $0.197. Although, as far as the price holds above the $0.19, the chances of improving are still alive.
On the longer-term timeframes, the currency continues to project a bullish picture. In the past two weeks, XRP has shown substantial recovery. The improvement took the price from $0.175 and brought it near $0.197.
Ripple is gaining high popularity in recent days. The Online marketplace, Uquid Digital, highlighted that the Ripple's XRP altcoin adoption had brought more crowd to the platform.
As per Uquid, the XRP Ledger helps in executing around-the-clock transactions with stability and all this in 3.77 seconds. Previously, the customers were reluctant to transacting international, but due to XRP, they are now more comfortable.
Alongside this, the currency has also influenced the customers who have been transacting internationally as they have now increased tenfold. It is believed that the coming period for Ripple would be quite flourishing.
XRP Price Analysis
XRP coin was trading sluggishly during the opening period of the month. The currency was at $0.175 on July 01, 2020, and after a slight pick and drop, the price remained at the level till July 03, 2020. The price hovered around the same till the next two days. XRP/USD started improving from July 06, and on the next day, the price was at $0.189. On July 09, 2020, the price escalated to $0.211.
However, the next day, selling pressure brought the coin to $0.088, but the next couple of days brought hefty recovery. From July 11 to 13, the price of XRP coin was spotted around $0.199. The coin embarked dribbling from yesterday, and now it is at $0.197.
The daily moving averages, MA20 & MA50, are at $0.197 and $0.199, respectively. The averages are reflecting bearish crossover. The speculations are ripe that the XRP price might experience a plunge in the later part of the day.
The MACD chart reflects bullish crossover as the MACD line crossed above the signal line. However, both the lines are trading below the zero-line. The weakening in the strength of the coin is speculated for the near-term.
The technical counters are reflecting that XRP is in between the immediate resistance and support levels. The chances are ripe that the coin might dribble to the immediate support at $0.194. The future still holds the chances of improvement. Ripple is likely to escalate to $0.200.