ZRX News
0x (ZRX) Consolidates & Awaits a Bullish Breakout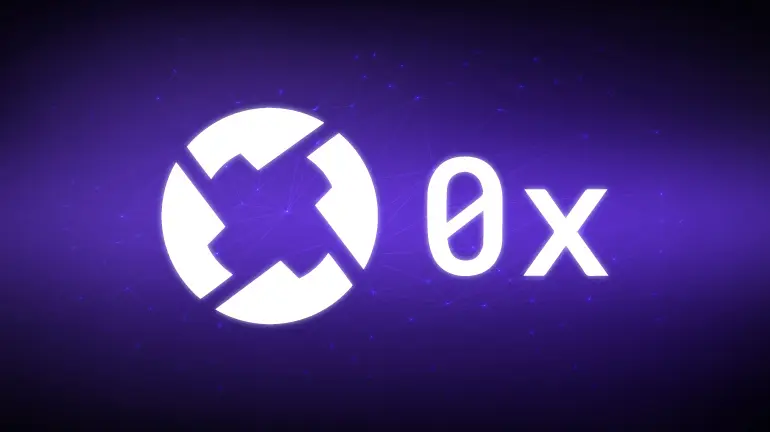 It is admirable how the crypto market is dealing with the bears after such a long, tough journey that all the economies have gone through after the outbreak of the pandemic. The crypto market saw devastating effects of the bearish blows in the month of March. And now, after around 3-4 months, the same space is on the way of recovery.
Along with the rest of the crypto market, 0x token has witnessed a bit of volatility on the downside over the last one week after a noticeable price surge. All in all, the month of July has been pretty much bullish for the ZRX token though this week is passing by with a bit of sluggishness.
On July 3, the currency had marked a price of 0.34 USDT, and it was looking for a room to have a bullish breakout. The 0x price made a few spikes when the month started. The currency traced higher highs above the 61.80% fib level. The bullish sentiment that ZRX has caught is probably from BTC's trend at the time.
The coin reached above 0.46 USDT, with a whopping price hike of 35%. However, a gradual correction to the downside took over the trend, and the coin formed a low swing. The currency noted the lowest price mark at 0.37 USDT. A falling trend line also formed but recently started consolidation has managed to hold the fall.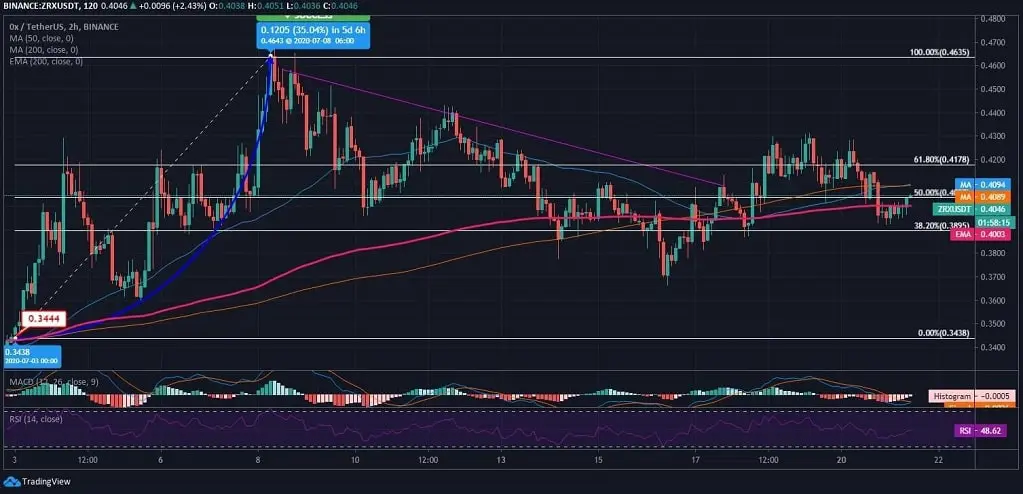 At this moment, the coin is testing resistance above 50% fib level with a bullish approach. If the uptrend remains intact, we can anticipate a rally above 0.5 USDT over the next one month.
Technical indicators of the coin are about to enter the bullish zone. The currency has just climbed above the 200-day EMA line. SMA lines are processing a bullish crossover while MACD and RSI indicators are about to step into the bullish zone.