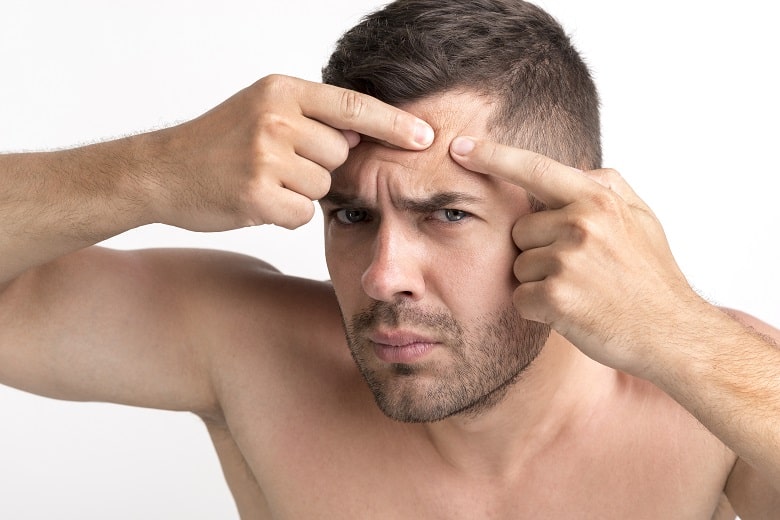 We undoubtedly hate pimple or acne breakouts. It becomes even more annoying when the blemishes pop up when you travel. The stress of travel, contact with other people, lack of humidity, the change of temperature, public transport, jet lag, bad sleep, etc. all contribute to those travel breakouts. In short, traveling offers an endless list of troubles for our skin.
The best way to display perfect skin during all your vacations is to prepare a skincare program beforehand rather than go for acne treatment. You need to be aware of how to get rid of acne and here's how you can do it during your travel:
Do Not Touch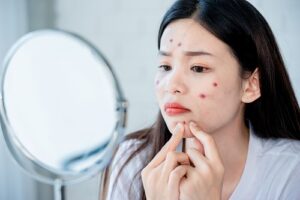 The temptation to scratch a small pimple, or apply a layer of extra cream is great, but it's best to avoid touching your skin when traveling. Our hands can transfer germs to our faces, so avoid touching it too much or it will add more acne scars. Regularly wipe your cell phone and phone receivers with an antibacterial cloth to kill germs.
Keep the New Climate in Mind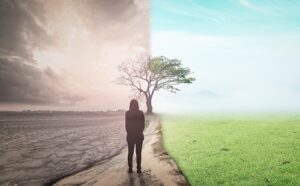 Take into account where you are going. If you are going to travel in a humid climate, it would be silly to continue using a product designed for drier climates. Keep your destination in mind when choosing the right product assortment.
Eat Healthy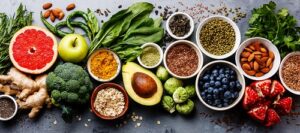 If you are prone to acne, avoid fried and greasy foods. Have a balanced diet that includes lots of vegetables, fruits, and whole grains. Healthy skin requires fatty acids such as Omega 3s. Green leafy vegetables, nuts, fish are good sources of Omega 3s. Add them to your daily diet.
Stay Hydrated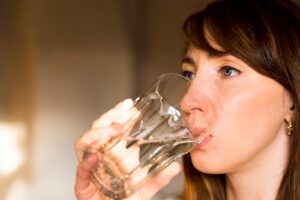 The air-conditioning when traveling can dehydrate the skin. As a result, dead skin cells accumulate, adhere to each other, clog pores, and create acne pimples. So, remember to hydrate yourself by drinking a glass of water for every hour of travel. During the trip, wash your hands and apply a moisturizer without oil.
Respect a Good Skincare Routine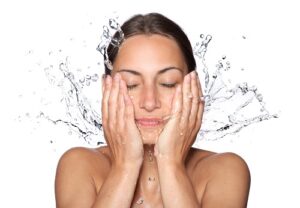 Wash your face twice a day to remove makeup and impurities and unclog pores. Wash your hands before touching your face. Always carry the best face wash for acne, sunscreen, and moisturizer when traveling. Do not use soap to wash your face even in an emergency, plain water is a better choice. 
Choose Your Cosmetics Carefully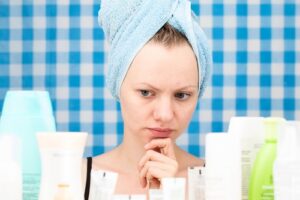 Try to limit your use of cosmetics, especially when pimples appear. Non-comedogenic make-up products are better for acne-prone skin because they do not clog pores. Finally, always remove makeup before going to bed. This is the only skincare rule to follow at all times, especially if you have acne-prone skin.
Do Not Overexpose Yourself to the Sun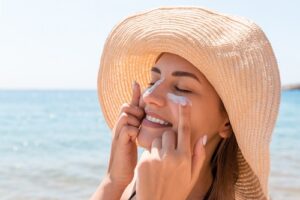 Use a non-comedogenic sunscreen on your face. Yes, it is essential to apply sunscreen even when you are traveling because the environment around you reflects the UV rays that can damage your skin. It does not matter if you go to the beach or the mountains, use a sunscreen every day. Reapply sunscreen every 3 hours if you are going to be outdoors all day. 
Moisturize the Skin Regularly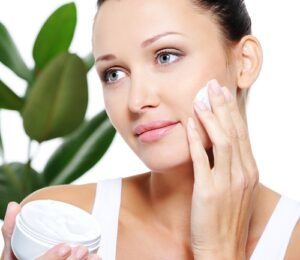 Reapply your moisturizer twice a day if you are in a drier climate. Apply it before going to bed too after washing your face. Your skin may dry out, especially when you are traveling. It is always better to keep a light moisturizer in your bag. Avoid hyaluronic acid-based products that will dry out your skin even more.
Keep your make-up brushes clean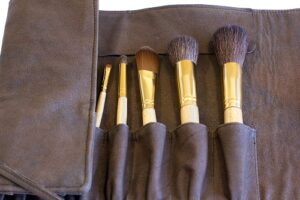 We often throw our make-up brushes in our purse before leaving. With the wallet, the phone, the keys, and all these various objects that are found in our bag, the make-up brushes will get soiled! This transfer of germs from the brush to your skin can cause that pimple or acne. Pack your brushes in a small cosmetic case or roll them in a brush holder, your skin will thank you!
Sleep a Lot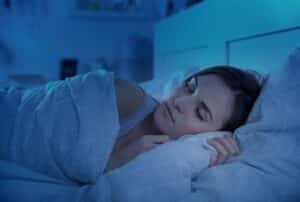 This is perhaps one of the most lovable things to do! Sleep a lot, it will rejuvenate your skin naturally!
Conclusion
A combination of all the above points can be very effective in keeping your acne breakouts under control. If you take care of these little recommendations, you would not have to go for any professional acne scar removal or acne spot treatment. Better indulge before it is too late!