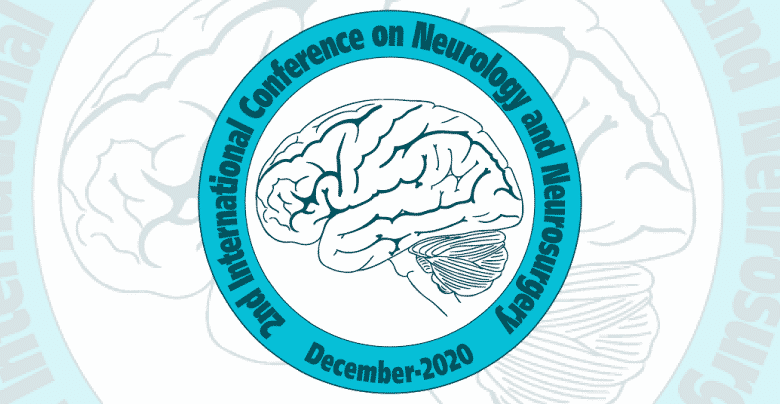 Madridge Conferences is very happy to announce "2nd International Conference on Neurology and Neurosurgery" to be held during December 11, 2020, virtually. Neurology-2020 brings upon a new platform to share and discuss all the recent advances in the field of Neurology.
Neurology-2020 covers all the broad sessions which are interrelated to the Neurology, Clinical Neurophysiology, Neurosurgery, Alzheimer's Disease, The Central Nervous System, Paediatric Neurology, Parkinson Disease, Neuromuscular Disorders, Psychiatry and Psychology, Spine and Spinal Disorders, Neurogenetic and Neurometabolic Disorders, Neuropharmacology, Epilepsy, Nursing and Neuroscience, Neuroimmunology and Neuroinfections, Brain Tumour and Neuro-oncology, Neuroplasticity & Neurorehabilitation, Neuropathology
Our goal is to provide health practitioners with an understanding of the central role of Collaborative Strategies to Fight Neurological Disorders.
The neurology-2020 conference provides an overview and practical summary of the latest information on neurology presented by leaders in scientific research, clinicians skilled in the Central Nervous System, experts on brain and professionals from all over the world.
The neurology-2020 conference includes Keynote lectures by eminent personalities from around the world in addition to contributed papers both oral and poster presentations.
The conference mainly focuses on:
Neurology
Clinical Neurophysiology
Neurosurgery
Alzheimer's Disease
The Central Nervous System
Pediatric Neurology
Parkinson Disease
Neuromuscular Disorders
Psychiatry and Psychology
Spine and Spinal Disorders
Neurogenetic and Neurometabolic Disorders
Neuropharmacology
Epilepsy
Nursing and Neuroscience
Neuroimmunology and Neuroinfections
Brain Tumour and Neuro-oncology
Neuroplasticity & Neurorehabilitation
Neuropathology
Neuro Cardiology & Strokes
Critical Care Neurology
Neurology Education
Clinical Trials & Case Reports
Submit your abstracts at: https://[email protected]/abstract-submission
Neurology-2020 promises wide-ranging opportunities for sponsors, exhibitors, and media partners through collaborating, interacting, and promoting their products and services.