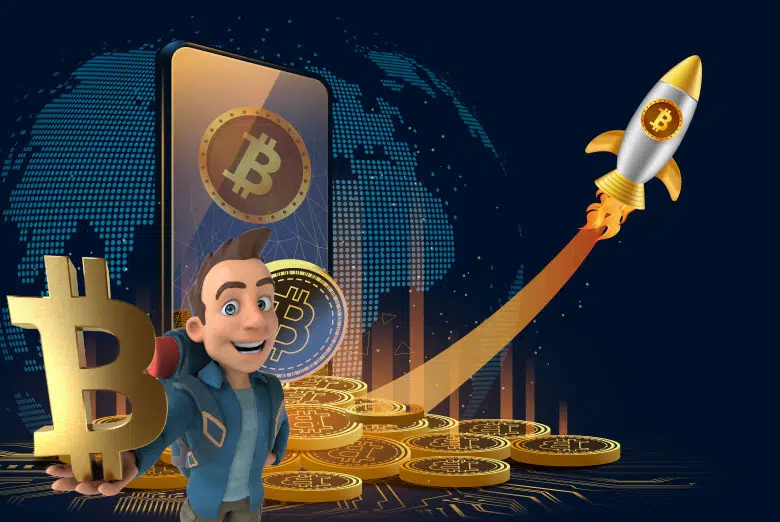 Get to know all about crash, the Bitcoin casino game that lets you roleplay cryptocurrency trading.
Gambling with cryptocurrencies isn't exactly new: the first online casinos where you could play and win Bitcoin appeared soon after the coin's creation.
Initially, however, your gambling options were limited. The first Bitcoin casinos only accepted (gasp) Bitcoin, whereas now you can gamble with a wealth of altcoins. Also, few games were available: dice, then card and table games like blackjack and roulette, and, eventually, slot machines and other standard online casino fares.
Then came the day when one brilliant mind thought: what if we could create a Bitcoin casino game where you try to guess when the coin crashes?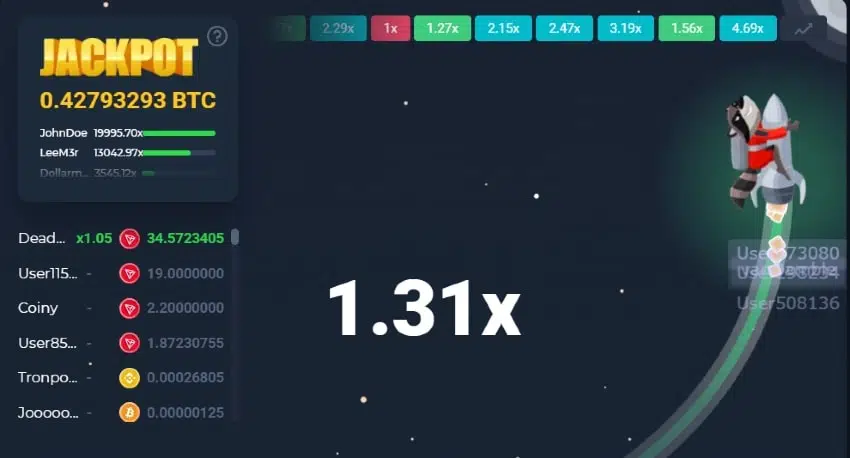 The Bitcoin Crash game was an immediate hit: it attracted casual gamers with its light crypto theme. Most importantly, unlike other casino games like blackjack, slots, or even dice, it's very straightforward. It does have one thing in common with every other gambling game: its outcome is entirely luck-based.
Crash gambling is really simple: the only thing you have to do is stay in the game as long as possible before it crashes.
First, you select how much you want to wager. Then you press start to join the game. You will see a number increasing in value or a graph climbing up. The longer you stay in the game, the higher your potential winnings, but beware: if the number or graph ever stops climbing – that is, it crashes – you lose your bet.
The first crash games were exclusively themed around cryptocurrencies and tended to be very visually simple. However, crypto casinos have become more creative nowadays: some have you bet on where a rocket propelling up the atmosphere will crash. Others have you fly a plane. Regardless of their theme, they are still intrinsically connected with blockchain technology and cryptocurrencies since most games can only be played with Bitcoin or altcoins. What's more, the crash is often provably fair: that is, it uses blockchain technology to ensure the fairness of the game's randomness.