Gaming News
Should I Play at Offshore Crypto Sportsbooks?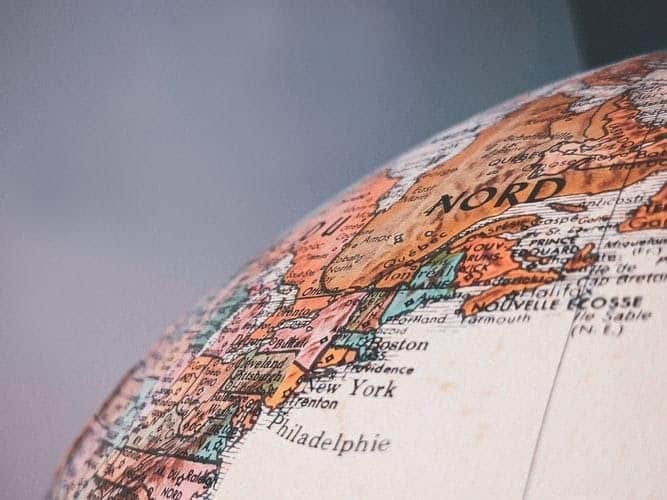 If you bet often, you will agree with us that betting and bookmaking have subtleties and nuances that could hinder their acceptability and adoption. One of such nuances is that offshore bookmaking is subject to the laws of different nations, and sometimes this could stop a lot from happening. Thankfully, crypto sportsbooks came into the picture and made it much easier for punters to get on bookmaker sites and bet.
When it comes to offshore bookmakers, there are often doubts and skepticism hovering around punters. And this usually borders on the possibility of making safe bets with these offshore crypto bookmakers. For this reason, we write this post to inform crypto punters whether they should play at offshore sportsbooks and why.
Betting with crypto
For close to 5 years, the betting industry has witnessed a rise in crypto accepting bookmaking platforms. Some new platforms have gone only the crypto route, while others still accept crypto and other cash from punters. But crypto has provided a solid system where even the concept of protecting one's crypto assets through betting. As a result of this, the crypto boom has affected the bonuses that punters that players get in the industry.
For instance, this boom has seen more people winning more than usual from the conventional betting markets, all thanks to top coins. By way of odds, betting on cryptos has resulted in more odds getting to players, not just new players but also existing players. Some professionals and top market enthusiasts continue saying that crypto is the future of the gambling industry. Whether this is will be brought to reality is yet to be known.
What does offshore betting mean?
Offshore betting means wagering on sports markets with an international sportsbook that doesn't have a physical presence in a player's country of residence. The concept of offshore comes to many punters based on the somewhat inadequacies of indigenous betting sites to provide comprehensive betting markets to players. Some punters prefer to play at these offshore sites because of higher odds, faster payments, improved interface, and even bigger promotions. However, the issue stems from whether or not the sportsbook accepts punters from a particular country or territory. So before going for offshore betting sites, it's best to do a little research as to whether they are open to players from your country or territory.
Offshore crypto betting is on the rise
With the introduction of cryptocurrencies, there has been a notable rise in the adoption of betting worldwide. Some of the best crypto sportsbooks worldwide are beginning to expand their reach to areas and territories with which they hitherto had no direct access or ties. In recent times, millions of dollars go into offshore sites that accept crypto betting from several punters. Even though there are concerns that the widespread acceptance of this rise has led to punters defying their territorial laws. This could have you wondering why offshore crypto sportsbooks are growing in value; let's have a look at the reasons.
Why should punters prefer offshore crypto sportsbooks to be local or indigenous-based sportsbooks? Little or no territorial taxes
It's common knowledge to everyone that bets with indigenous-based sportsbooks that the taxes on winnings can be hard to cope with. Imagine having to pay transaction fees on successful withdrawals and still pay taxes to the government on monies won on bets. This is usually a tough pill for punters to swallow, given each punter's reality. Many punters prefer to bet at offshore sportsbooks using cryptocurrencies to avert these taxes that eat deep into the actual payouts. With the whole idea of blockchain, players withdraw to the wallet and possibly sell either on an exchange or on peer-to-peer platforms or even hold for some time.
Secure, safe, and protected transactions
The one thing that has kept cryptocurrencies generally relevant is the idea that users can have full-proof protection of their assets from foreseen and unforeseen malware attacks. This has also been a thing for bettors. Crypto bettors marvel at the idea of making deposits and withdrawals without the knowledge of the banks and other conventional financial institutions. And to a greater degree than conventional payment methods, crypto deposits make this exceedingly possible with sportsbooks.
Speed and convenience
As a bettor who has probably played at some indigenous sportsbooks using fiat currencies, it becomes relatable when we say that players don't really have control over how fast their payment gets to them. But a withdrawal request that ordinarily takes two hours to two days to process can be effected within minutes. Some players haven't had this easy as they have had issues of money posted by the sportsbook but didn't get to them until after repeated complaints. However, crypto came in and provided a much faster and more convenient withdrawal rate.
The thrills of betting in an innovative offshore sportsbook
Well, this may not appear to some people as the reason they prefer offshore crypto sportsbooks to indigenous ones, but it's their reason – which they don't know yet. Many punters enjoy the affirmative excitement that comes with betting on a foreign-based bookmaker, and that alone is enough to have them around for long. Some punters even go as far as indirectly and unwittingly convincing other punters to join the offshore sportsbooks.
Offshore crypto sportsbooks bonuses are irresistible
You might think you have always had the best bonus offers from the legal sportsbooks until you have a firm grip of crypto sportsbooks. The bonus offers are sometimes even double what you get from crypto sportsbooks that operate offshore. The offers are carefully designed to appeal to any player who accepts cryptos for betting, making them hard for many players to decline.
Conclusion
This post has looked at the intersection of crypto and sportsbooks operating offshore. It has also discussed why these sportsbooks should be patronized even though they are not based in one's territory. It suffices to state that several sides of the concept of offshore crypto bookmaking have been explored. It now behooves punters to decide what the next line of betting action would be. How do you think you will fare on offshore crypto sportsbooks?