ICON News
Band Protocol to Expand dApps – Gets Support from Ubik Capital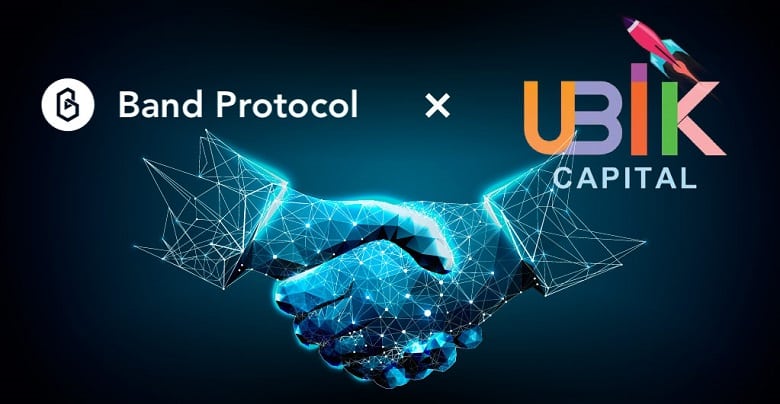 Band Protocol, the cross-chain data oracle platform that connects the real-world data and APIs to smart contracts, gets support from ICON's Ubik Capital, to further expand its decentralized applications. Blockchain-enabled smart contracts are reigning the major industries like never before. From agriculture to finance, the application of smart contracts is unprecedented.
However, the success of a smart contract in any industry depends on the information that is fed to them. If incorrect data is fed to a smart contract, it may result in damaging consequences; Band Protocol oracles take care of this.
Integrating with Ubik Capital, the fourth-largest public representative of the ICON network will help Band Protocol to integrate with various decentralized applications. Ubik Capital has been serving as an enterprise-grade validator of top blockchain networks and has over 40 years of experience in systems operations, software development, and program management. Therefore, this integration of Band Protocol with Ubik Capital will help the former to drive across major blockchain networks.
With this integration, Band Protocol has been officially added to the ICON network, and it has been provided the basic tools to build different decentralized applications in a secure and scalable manner. Combining Ubik Capital's ecosystem with Band Protocol will expand the use-cases of scalable data oracles.
In this regard, CEO & Co-Founder of Band Protocol, Soravis Srinawakoon, said,

Ubik Capital also supported Band Protocol in its launch of its public mainnet, 'BandChain', that was launched on June 10, 2020. BandChain hosts several advanced features that maximize the scalability and security of the existing protocols. It has been providing BandChain with the 'enterprise-grade validator' infrastructure that will enable mass adoption of Band oracles across the entire DApp ecosystem in the ICON network, along with the various community workshops organized by the network.
BandChain is mainly designed to support a wide range of decentralized applications like gaming, DeFi, prediction markets, and various enterprise solutions. Ubik Capital will enable these smart contract applications to be built on-chain instead of relying on a centralized oracle that has a single-point-of-failure.