ICON News
ICON Initiates Recovery After Massive Drop Over the Last Week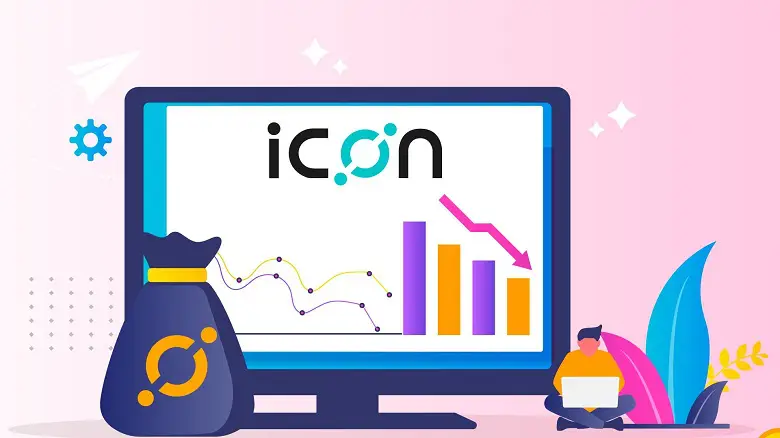 The ongoing year has registered a massive crash in most of the cryptocurrencies in March. The major blow was set by the outspread of the novel coronavirus. Nevertheless, the situations are taking a positive turn on the chart.
Recently, the coins are reflecting massive improvement lead by the Bitcoin's price trend. We are anticipating the losses suffered in the opening part of the year would soon be recovered. Here is the quarterly analysis of ICON.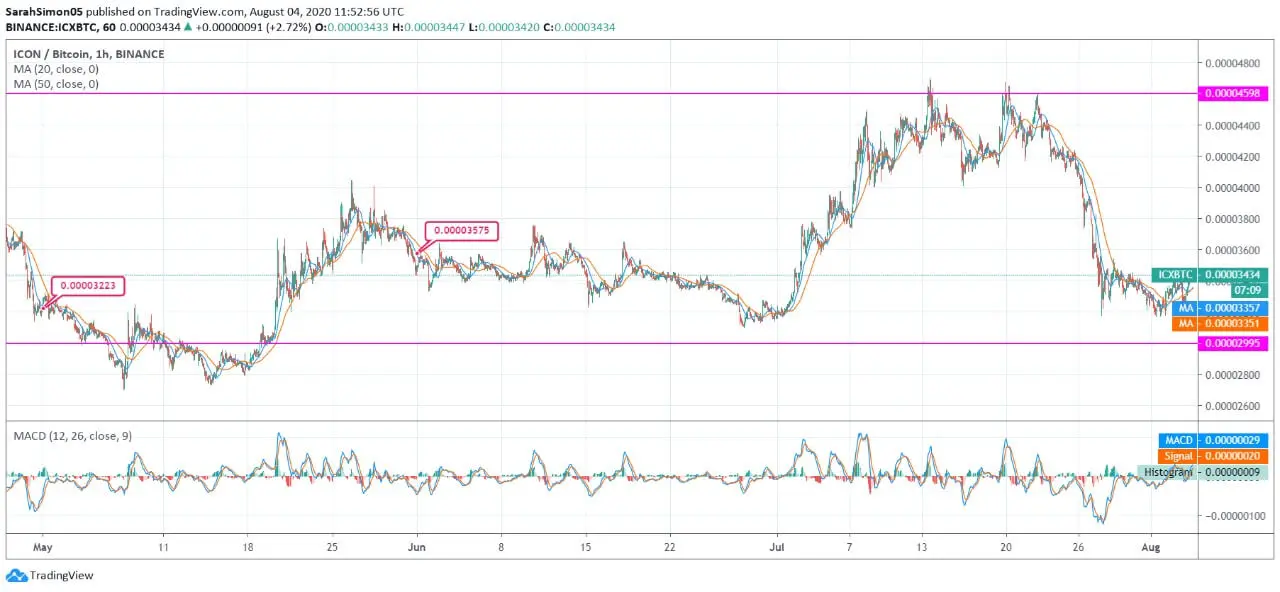 In May, the ICX/BTC was trading around 0.000322 BTC with bearish momentum. Later, the price fell and breached the support level at 0.0000299 BTC. The currency locked itself at the same level until May 18. Immediately after the day, the ICON embarked on a progression. The hike took the price to 0.000400 BTC; however, the month ended with a minor plunge at 0.0000357 BTC.
In June, the currency reflected sluggish movement around 0.0000343 BTC. After June 22, the ICX price fell to 0.0000335 BTC, but it managed to stay above 0.000030 BTC mark.
In July, the momentum of the ICON was improved. Within the 13 days of July month, the coin crossed the resistance level at 0.000459. Later, the currency marked a sudden fall and fell below 0.000034. However, at the time of writing this analysis, ICX price spotted at 0.0000343 BTC.
The second month of the third quarter has just begun. Currently, the currency trades laterally with the complete support from MA20 & MA50 at 0.00003357 & 0.00003351 BTC, respectively. As per the MACD chart, the upcoming period might bring positive momentum.