Gambling News
BC.GAME and BETBY Partner to Launch Sportsbook for BC.GAME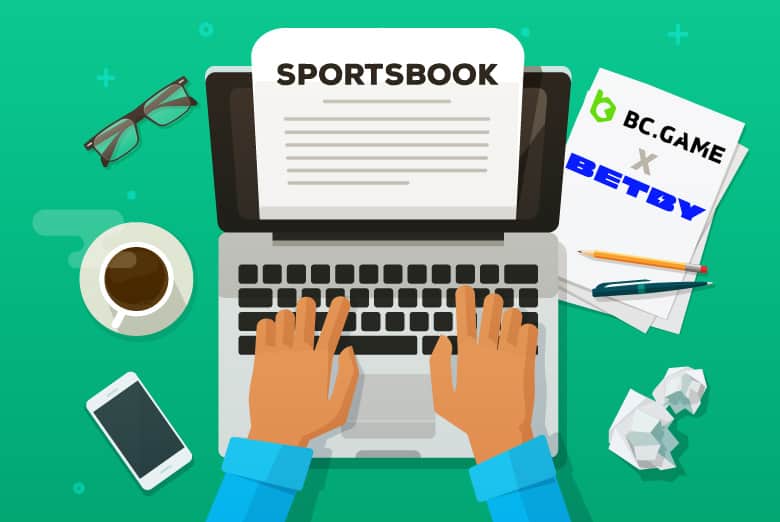 BC.GAME and BETBY have entered into a partnership agreement in which BETBY will assist BC.GAME in launching its debut sportsbook by providing a complete sportsbook solution to the team.
BETBY will supply a customizable product and a comprehensive reporting tool and support systems. Users of BC.GAME will gain access to a wide range of esports gaming titles provided by BETBY. All games are driven by Artificial Intelligence and pose a unique betting opportunity that will remain available 24/7.
Chris Nikolopoulos, the Chief Commercial Officer at BETBY, called BC.GAME is an embracer of modern technology, adding that BETBY was pleased to offer its sportsbook solution to BC.GAME and looked forward to further bolstering their presence with innovative brands to reach goals collaboratively.
Peter Sun, the Chief Commercial Officer at BC.GAME said that the team was excited to launch the first-ever sportsbook and the team was delighted to have BETBY as its partner in the process. Peter Sun called this an exciting opportunity and added that BETBY's hugely popular portfolio of esports proprietary games was also something that aligned with their players.
BC.GAME is powered by blockchain technology to run a community-based crypto casino, and it works to offer the best possible online and payment experience to players.
Many more crypto casinos powered by blockchain technology have reported a similar enthusiasm in recent years. There has been a rise in their operations and partnerships directed to offer the best experience to players.
What has made this popular is the rising popularity of online casinos? Traditional casinos were shut amid the pandemic, giving upcoming operators a chance to reach out to active players through their devices with an internet connection. Well-established casinos followed the trend to notice that the internet model was indeed a success.
The integration of cryptocurrency further has accelerated the rise of online casinos. They can now reach many players despite many living in international regions. Some of the best bitcoin keno sites are seeing a huge rise in popularity. Players have moved on to the internet experience, but they are sticking to the model because it gives them the feel of playing actual games. These include Slots, Tables, and Spins. Keno, for one, is now witnessing an increase in the number of players. Since Keno is an easy game, players look to try their fortune at the game. The rules to play Keno are simple.
Players select a random number generally in the range of 1 to 80. Numbers are drawn, and players are rewarded if their chosen number matches with the one that has been drawn. A total of 20 numbers can be drawn depending on the rules designed by the operator. Players can also be given an option to choose more than 1 number; however, their deposit would vary accordingly.
Bitcoin and Ethereum remain widely accepted, with many more payment methods considered.