Casino News
Bill for New York Online Casino Is Presented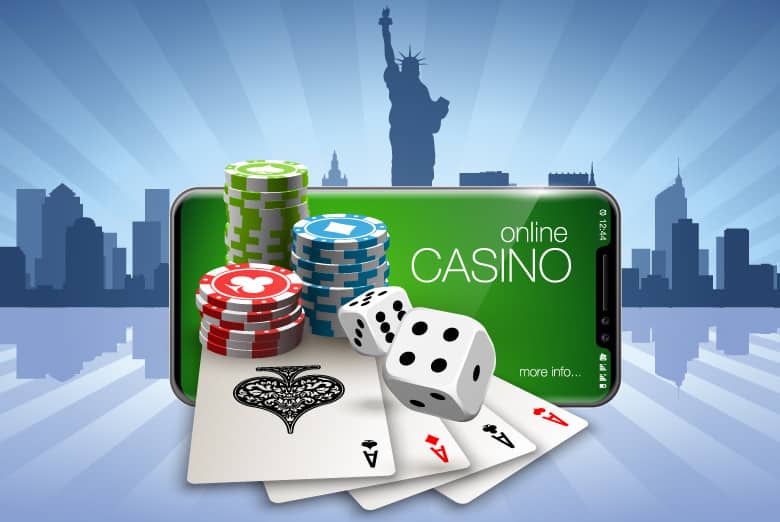 The Covid-19 pandemic pushed the casino industry to success. It quickly adapted to the situation and went online to beckon vastly available for its players. There may have been a dip in terms of participation due to hesitation of online security, but the enthusiasm was at a peak for those who took a step forward.
The convenience and availability of Cryptocurrency made it more popular, especially among Crypto enthusiasts.
Now, following the response that New York received to the introduction of online sports betting, the state could take its chances of leveraging the popularity of the online casino industry.
The global online gambling market is only getting bigger, and the estimates are indeed growing exponentially. The online casino market is being driven by key factors such as a rise in the number of internet users, followed by increased access to data and online gaming platforms. Furthermore, the increase in the number of online casinos is driving up demand for the online gambling sector. Additionally, the business is seeing increased investment in software and technology, as well as the adoption of cryptocurrencies as payment methods in online gambling.
The online casino industry is one of the industries that has embraced digital currencies as a means of depositing and withdrawing funds. It's now possible to gamble at an online casino using any of the popular currencies, such as Bitcoin and even altcoins like Tron. Some of the best Tron casino sites have impressed users with security and privacy.
New York Online Casino Bill Introduced
Titled Senate Bill 8412, the bill to legalize online casinos in New York has been introduced. 
Circling back to the Senate Bill 8412 once passed then, the people of New York will be able to participate in their favorite games. As for casinos, they will be allowed to have two online casino partners.
Casinos will be required to acquire a license that will cost them $10 million annually. They will also be liable to pay 25% of the winnings of the industry to New York.
The bill was introduced by State Sen. Joseph Addabbo.
Expectations from New York are quite high since the time it registered itself as the largest market for online sports betting, a crown that it earned in the first month of legalizing online sports betting.
The state witnessed $1.6 billion in wagers, with operators holding $124 million.
State Sen. Joseph Addabbo stated that New York became a national leader in online sports betting and generated $70 million in tax revenue. He added that New York could also become a national leader in online casino gaming.