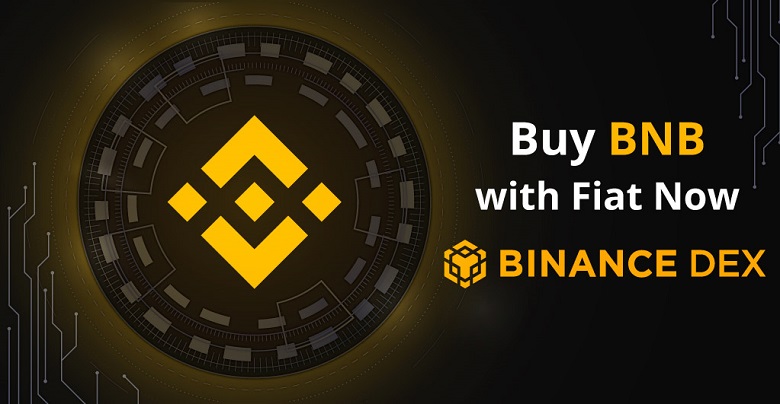 Binance.org successfully and cordially announces the launch of fiat-to-crypto or fiat currency exchange through MoonPay. This fiat currency exchange is an onramp situation. Nevertheless, the exchange of USD to cryptocurrency is the newly added feature. This new feature has special functionality. It allows customers and users to purchase BNB with fiat form around forty countries.
Binance.org is looking forward to lowering the barrier to get an entry into the Binance DEX. The fiat currency exchange has open lots of doors for this website. This simple onramp feature is aiming the users of Binance DEX to receive a broader platform and audience. There are guidelines available to use this special feature.
Firstly, the user has to open his wallet at Binance.org. There is a special "Unlock Wallet Button Now" button available on the website. Nevertheless, the page is found in the tab "Keystore File."
Secondly, the user has to click on the "Buy BNB" button. This button is available on three pages in the website.
Firstly, the Home Page has the button on it. Nevertheless, users can find the button in the web banner.
Secondly, the Asset page has the button on it. However, the button is available at the top right corner.
Thirdly, the Trading Page has the button in its downright corner.
Thirdly, once the button opens another respective page, the user can place the respective amount in dollars. However, after placing the purchasing amount, the users have to follow the instructions.
Fourthly, the user presses the button "buy now," and the page directs to another page. The user next has to make the respective payment through the card. Nevertheless, the users make the payment through online mode.
Fifthly, the user waits for the token. For your kind information, MoonPay purchases the BNB and directs it back to the user. As a result, it takes some time to generate the tokens.
Sixthly, the users have to verify back their change in balance, through the Binance DEX page.