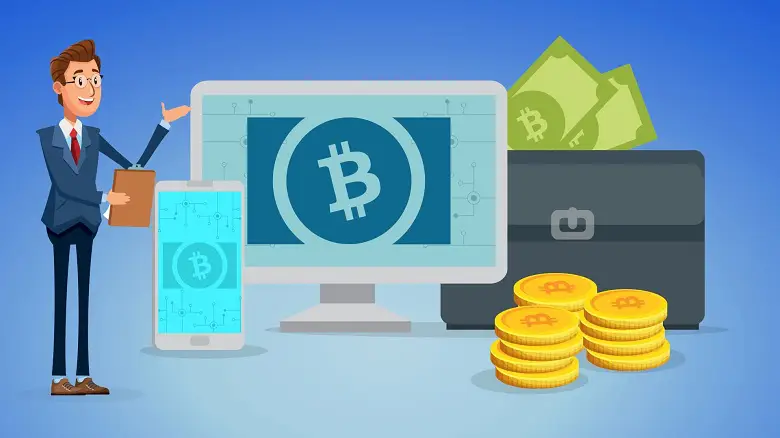 Bitcoin Cash—forked out of Bitcoin is the 5th largest cryptocurrency by market capitalization in the global market and is one of the inevitable long-term investments. It was just at the onset of the month when BCH had hit a 5-month high above $300 and even above $330.
With constant volatility in the global crypto market, Bitcoin Cash price is now trading below $300 and $290 at $286. Bitcoin Cash's infrastructure is promising, but due to momentum gush in the altcoin market, it was temporarily taken over by Chainlink as it hits an All-Time High. However, BCH is back with its position amongst the top 5 cryptos of the market.
Bitcoin Cash Price Analysis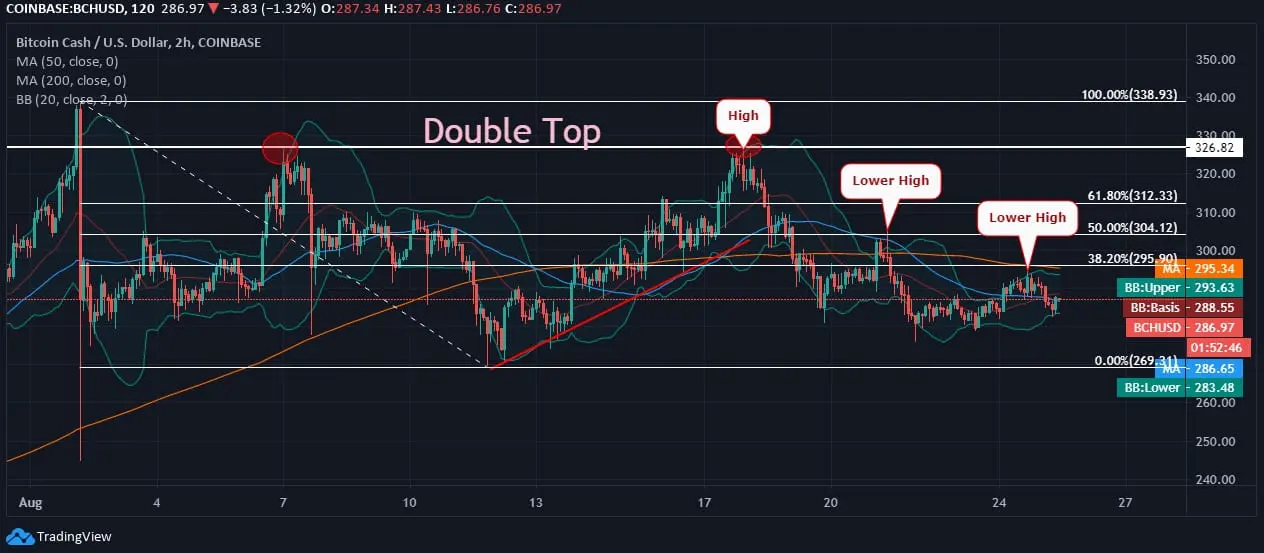 Bitcoin Cash hits a double top slightly above $325 at $326 in the previous week after the first hit in the initial week of the ongoing month. BCH coin, after hitting a double top, has been exhibiting a lower high pattern and is now below 38.20% Fib level. With intraday bearishness, BCH/USD is breaching the lower 20-day Bollinger Band and holds no support from 200-day MA after plummeting from $300 and $295. However, BCH holds slight support from 50-day daily MA at $286 on the 2-hour chart.
The Bollinger Bands do not show any trading extremities, and with a lower high pattern, it gradually dipped from trading above 61.80% Fib level to sliding below 38.20% Fib. Bitcoin Cash lacks intraday traction right after hitting the double top and breaching the 5-month high. Additionally, the major support and resistance as per the current momentum lie at $275 and $300, respectively.