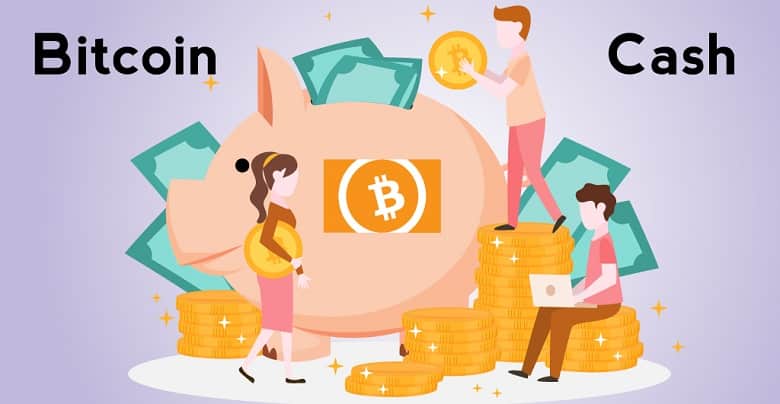 The whole cryptocurrency eco-system exists in inventing new and unique things that may revolutionize the way we interact in today's modern world. Recently, the Bitcoin Cash proponent Cain announced the launch of Stamp Chat for Bitcoin's spin-off. Stamp is an encrypted payment system that allows sending encrypted group messages.
The developer of Stamp, Shammah Chancellor, said in an interview that it was a prototype of Bitcoin Cash's layer-2 private messaging and payment system. The tool aims to eliminate any third-party tracking or surveillance of personal transactions and chats.
It also comes with the option of "Stamp Price." It is aimed at filtering spam messages. The user can set a price for the sender; the sender of the message will have to pay that amount to show its message to the recipient. Shammah said that Stamp's vision is to emerge as a substitute to standard wallets, browsers, and messaging clients.
Along with the on-going technological advancements, Bitcoin Cash got listed on Binance.KR of South Korea. It is available for trading on the following pairs: BCH/BTC, BCH/BUSD, and BCH/USDT.
#BitcoinCash is now listed and trading on https://t.co/440xpKKLhP in the Republic of Korea with these pairs:

BCH/BTC
BCH/BUSD
BCH/USDThttps://t.co/6HuM1KX8nThttps://t.co/TzM8O1ShQLhttps://t.co/lkv85OxJlx

Share the news with your friends in Korea!#BuildBCH pic.twitter.com/LPNfg2dchC

— Bitcoin ABC (@Bitcoin_ABC) July 9, 2020
Bitcoin Cash Price Analysis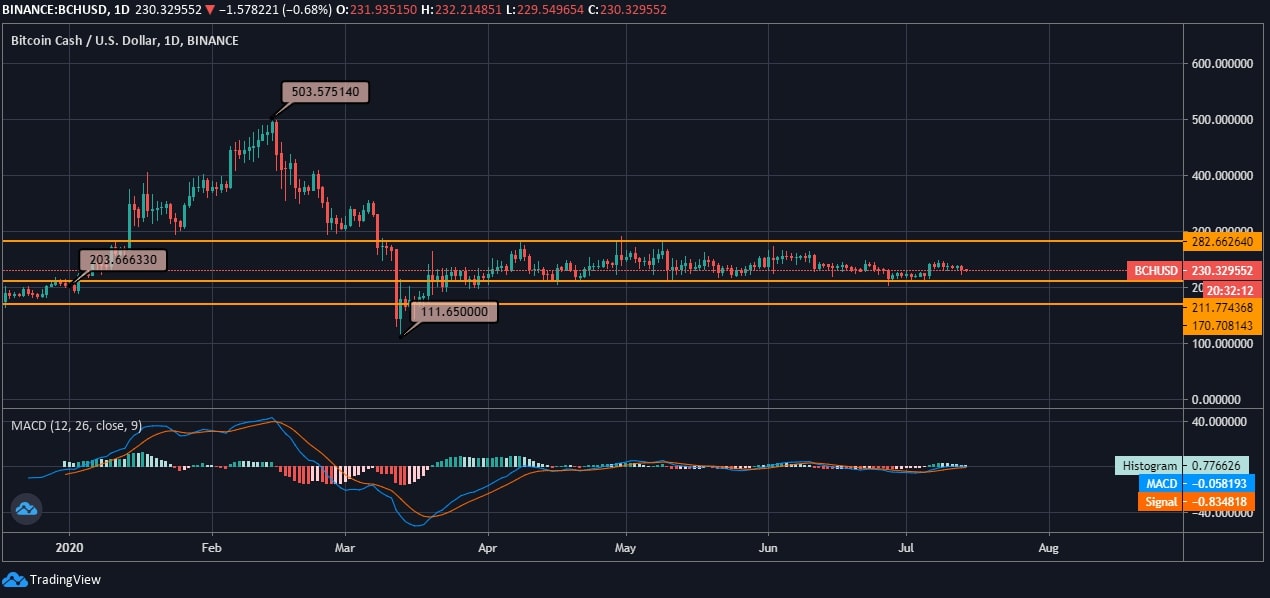 Bitcoin Cash started strong at the beginning of this year at around $203. By the mid of February, it touched the peak of this year at $503.57. However, owing to global financial struggles, it started reversing the trend.
By the second week of March, Bitcoin Cash fell to the lowest point of this year at $111.65. With gradually increment of confidence in the market, BCH price started slowly reviving. In the first week of April, it went around $280, and since then, it has been maintaining the value on the front.
Though we can't completely rule out the possibility of volatility soon, the current MACD reflects a bullish crossover. We expect the value to remain in the range of $230 – $280 for a while now.