General News
Black Slime Covers Washington D.C's Iconic Memorials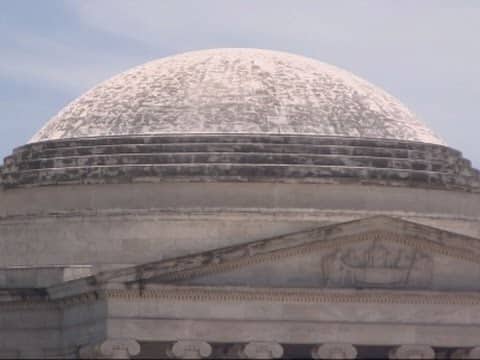 A black mass was found to be enveloping the marble of the iconic monuments and memorials standing tall along the National Mall. The National Park Service revealed that they have failed to remove the slime from the memorial of the 16th President Abraham Lincoln.
According to the reports, the slimy substance is a biofilm which is made up of a thousand different bacteria, mold, and other species that grow by sticking to stone surfaces. The substance is slime in nature, but it feels dry on touch and also does not stick to fingers. This has made the removal of the substance even more difficult from the surface of the monuments.
Mike Litterst, an employee of the National Park, stated that they had no idea about the origin of the biofilm substance and also do not have any potential method to get rid of it.