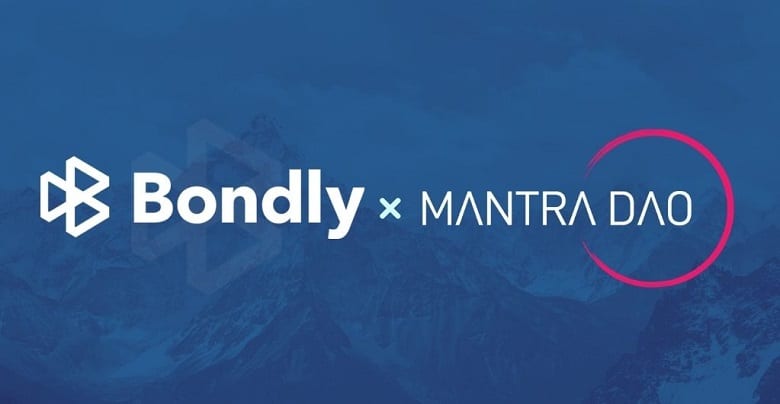 Polkadot powered crypto & NFT marketplace builder Bondly has announced a strategic partnership with community DeFi network MANTRA DAO. The association is aimed to reward OM holders who stake their holdings on MANTRA DAO by airdropping about one million BOND tokens exclusively for the stakers.
As you've heard, we've partnered with @MANTRADAO!

In our partnership announcement with MANTRA DAO, we hinted at our $BOND rewards program.

Today, we want to further clarify this rewards program for MANTRA DAO community members!

Learn more here: https://t.co/01xtwunnBb

— Bondly (@BondlyFinance) October 13, 2020
The partnership was initially formalized in the first week of this month and was expected to make crypto the center of the next-gen digital economy. In a Medium post, Bondly added that the partnership would further its vision to build interoperable DeFi tools for OTC exchanges and other digital marketplaces.
DeFi is one of the fasted growing segments of the crypto-blockchain industry. The demand for decentralized financial products, including crypto staking, has seen a tremendous rise since the surfacing of the global economic slowdown, which was further amplified by the Corona virus outbreak.
MANTRA DAO and Bondly are both established on the DeFi focused Polkadot blockchain. Both the platforms, at their core, aim to empower crypto users and build the next-gen global economy by providing essential tools and services. Commenting on their partnership with MANTRA DAO, Brandon Smith, CEO of Bondly, said that Bondly believes that the $OM stakers understand the Polkadot ecosystem's relevance and is excited to provide their native asset to the group. He also believes that the DeFi sector would flourish with more financial economy joining them.
The rewards for OM stakers will be spread across four airdrops. The first airdrop will occur on December 07, the second on December 14, the third on December 21, and the last on December 28.