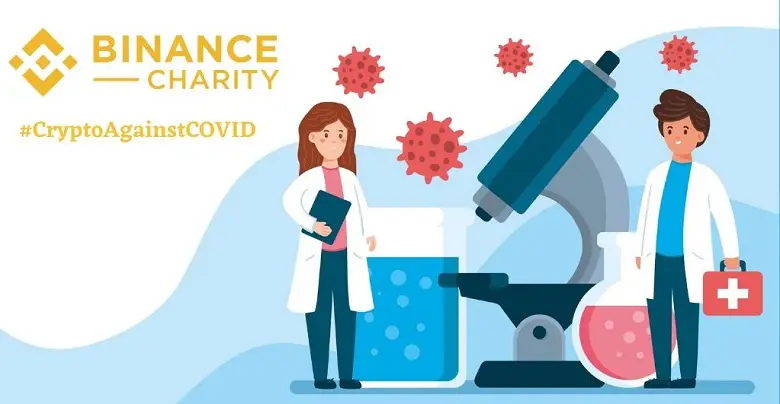 While the world is slowly coming out of lockdowns to face the 'new normal,' the disease which has left us to struggle only continues to haunt. Most of the nations are not Corona free as of now, except a few.
Cryptocurrencies, a field which is still seeking a widespread acceptance, and is on the way to fetch it, has been actively contributing to fight against the virus, to control its spread. Since when the pandemic has become almost a catastrophe, a few entities from the crypto space have proactively come up with a helping hand.
However, this time it is one of the huge names of the crypto space, Binance Charity, from Binance exchange, which is an exchange giant that holds a massive userbase. Binance holds a strong grip over the crypto market, being the world's largest crypto exchange.
The exchange has recently arranged a fundraising program for #CryptoAgainstCOVID in Japan. It was planned to start from June 12 to June 26; Binance Charity has announced to donate all the raised funds in order to support Japan to battle against Coronavirus. The country's fight against the disease will surely get stronger with this step of the exchange.
100% of these raised funds will be utilized for essential medical supplies along with the medical institutions. In its blog, the exchange has asked its readers to join them by donating for the cause. It says,

It adds,

The core intention of this fundraising is to help those in need and are in trouble. While Japan is already fighting against the disease efficiently, it might be struggling to apply social distancing. Binance Charity will be providing help to the nation regarding the decline in nursing staff; it will also provide PPE kits to the medical institution, which is a crucial tool to save lives. Apart from this, Binance Charity has already donated 100,000 masks that will soon reach the hospitals across Japan.