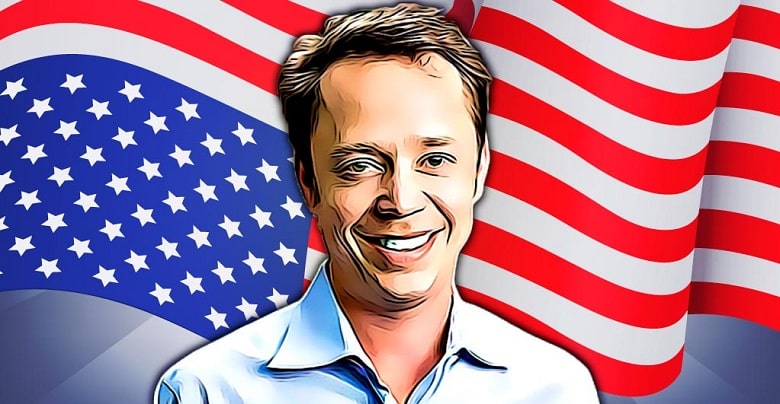 Brock Pierce, a crypto guru, and enthusiast announced his run for president election of USA, on the 6th of July, via Twitter. Recently out of nowhere, Kanye West announced his ambition for the presidential election and, fans went berserk.
About Brock Pierce
Brock Pierce has an established track record in creating an innovative business, as a career-maker, visionary, and risk capitalist. He was a leader of the digital currency business and raised over $5 billion for his companies.
Pierce is the Chairman of the Bitcoin Foundation and co-founder of some notable crypto network such as EOS alliance, Blockchain capital, Mastercoin (the first ICO) and Tether.
The chief of digital currencies is known as Pierce. He is the chairman, with total revenue of over $1B, of IMI Exchange, the worldwide largest digital currency gaming sector. IGE, the digital currency leader in online games, created and sold in 2007, generating sales of over 100 million dollars in 2006. He is also the co-founder of D10e, GoCoin and Blade Payments, Delta, Xfire 2.0.
Political Entry
He tweeted,

"I've spent my life creating great things from nothing and I can help others do the same," Pierce proposed. He also added,

We all know that Trump is not a great fan of Crypto and Bitcoin. On the other hand, these two gentlemen are working hard to revolutionize it for the public. With the current situation in the USA and the increase in Trumps' inefficient leadership, the USA might have some changes in its governance, experts speculate.