Business News
Dominion Energy Gas Assets Bought by Buffet's Berkshire for $4M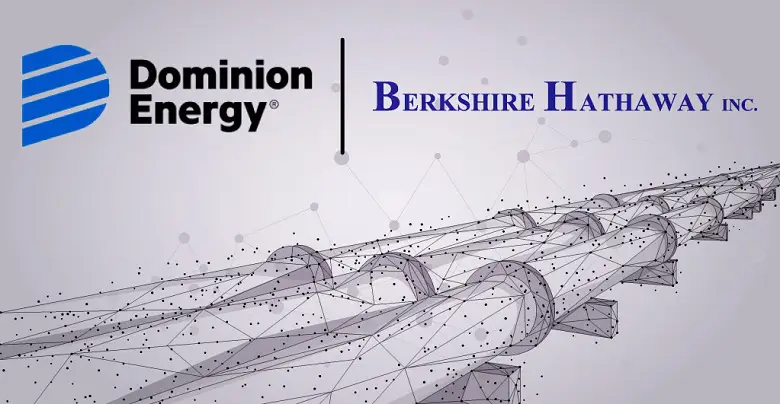 Berkshire Hathaway Inc has announced that it will pay $4 billion to buy Dominion Energy Inc's natural gas transmission and storage network. While it will let Dominion focus on utilities, billionaire Chairman Warren Buffet of Hathaway can reduce his Company's accumulated cash pile.
The transaction includes setting up of 900 billion cubic feet of gas storage and 12,390 km of natural gas transmission lines. It is expected that up to 90% of future operating earnings of Dominion will be from utilities.
In a package deal, Berkshire Hathaway Energy is making a multi-pronged investment in the energy sector. It is buying Dominion Energy Transmission, Carolina Gas Transmission, Questar Pipeline, 50% of the Iroquois Gas Transmission System, and 25% of the Cove Point facility in Maryland for liquefied natural gas. With this one move, Berkshire has exponentially grown its natural gas business. Berkshire Hathaway Energy will now carry 18% of all interstate natural gas transmission in the United States, a sizeable increase from the current 8%.
Berkshire has a 91.1% stake in Berkshire Hathaway Energy. The mammoth energy subsidiary owns the NV Energy and PacifiCorp utilities, MidAmerican Energy, wind power assets, natural gas pipelines, and electric businesses in Britain and Canada. It contributed 12% of Berkshire's $23.97 billion operating profit in 2019, with its Chairman Greg Abel being a vice-chairman of Berkshire.
While on paper it might look that Berkshire is spending $4 billion to buy into the natural gas transmission and storage assets of Dominion Energy, there is more than meets the eye. If the assumption of debt is to be included, the deal totals almost $10 billion. This is the first major investment of Berkshire since the COVID-19 pandemic has swept the world and pushed the world's major economies into an almost recessionary state.
Warren Buffet is justifiably happy with the investment. He said,