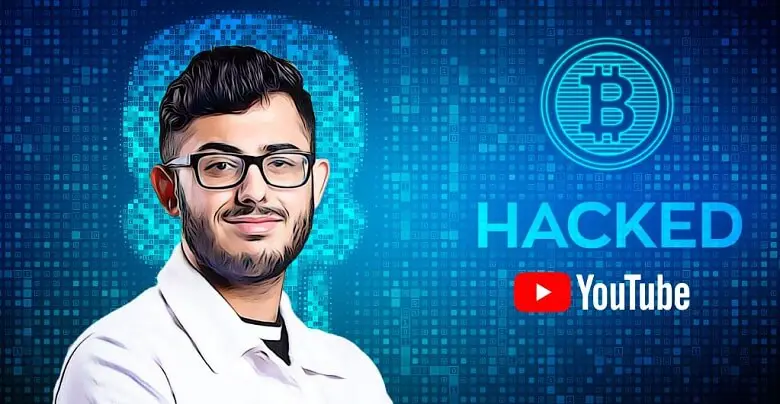 Carryminati's YouTube Channel-Carryislive got Hacked on early Saturday morning. Hackers asked for bitcoin donations from subscribers by two live streams titled "Ethereum Earning Call" and "Charity Stream: Help Assam & Bihar." This is the second major hack related to crypto after the recent Twitter hack that targeted various influential personalities.
@YouTubeIndia My channel Carryislive has been hacked, need immediate assistance.

— Ajey Nagar (@CarryMinati) July 24, 2020
Ajey Nagar aka Carryminati is one of the biggest YouTubers in India, with over 20 million subscribers on his primary channel. Carryislive is a live streaming channel, which has more than 6 million subscribers.  The first video that the hackers streamed claimed to give away free Bitcoin and Ethereum, much like what the hackers of the Twitter hack did. A Twitter user named Rohit Kumar Singh tagged major Indian crypto exchanges like WazirX & Zebpay and asked them to block the Bitcoin addresses used by the hackers.
Please block the following addresses of BTC and Ethereum at the earliest. Have attached screenshot for the same. Indian users targeted so Indian exchanges can help. @WazirXIndia @CoinDCX @zebpay @bitbns @yourCashaa @NischalShetty @gauravdahake @smtgpt. pic.twitter.com/cbapVjZ6Dr

— Rohit Kumar Singh ⚡️ (@ks_rohit10) July 24, 2020
Recurring instances of hacks related to crypto are damaging the image of the crypto industry, which already faces a number of credibility issues in the mainstream. While it is still possible to trace Bitcoin addresses, a bigger problem could arise if hackers start using privacy tokens like Monero or Ghost, which leave absolutely no trace behind.
YouTubers like Carryminati hold a significant influence on young audiences, a trait similar to the Twitter accounts hacked. Carryminati recently raised Rs. 11,00,000 for the relief fund of Assam and Bihar flood victims, and therefore, the hackers used a similar plot to ask people to donate. However, the amount of money lost in the hack hasn't been revealed, but considering Carryminati's influence, it could be huge.