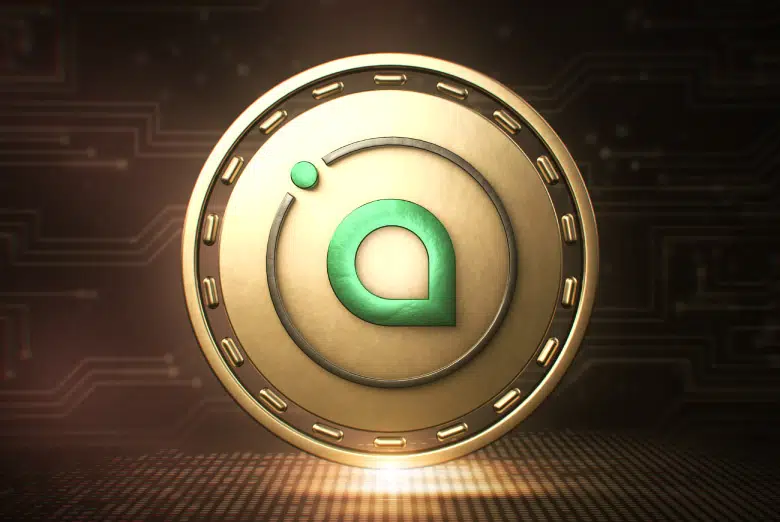 2022 hasn't been a good start for Siacoin, which has been falling extensively to the extent of testing its previous support levels. Regression analysis indicates fear in buyers' sentiment, enforcing a consolidative price movement. Breaching its 200 DMA curve indicated a negative trend much earlier than other indicators and technical movements. 
Siacoin price trend has finally indicated signs of consolidation that could eventually lead to a breakout from its consistent downtrend price momentum. Sia currently holds close to 100% liquidation of its supply with a combined market capitalization of just USD 446.5 million, ranking at 126th spot, compared to other coins. 
Siacoin Price Analysis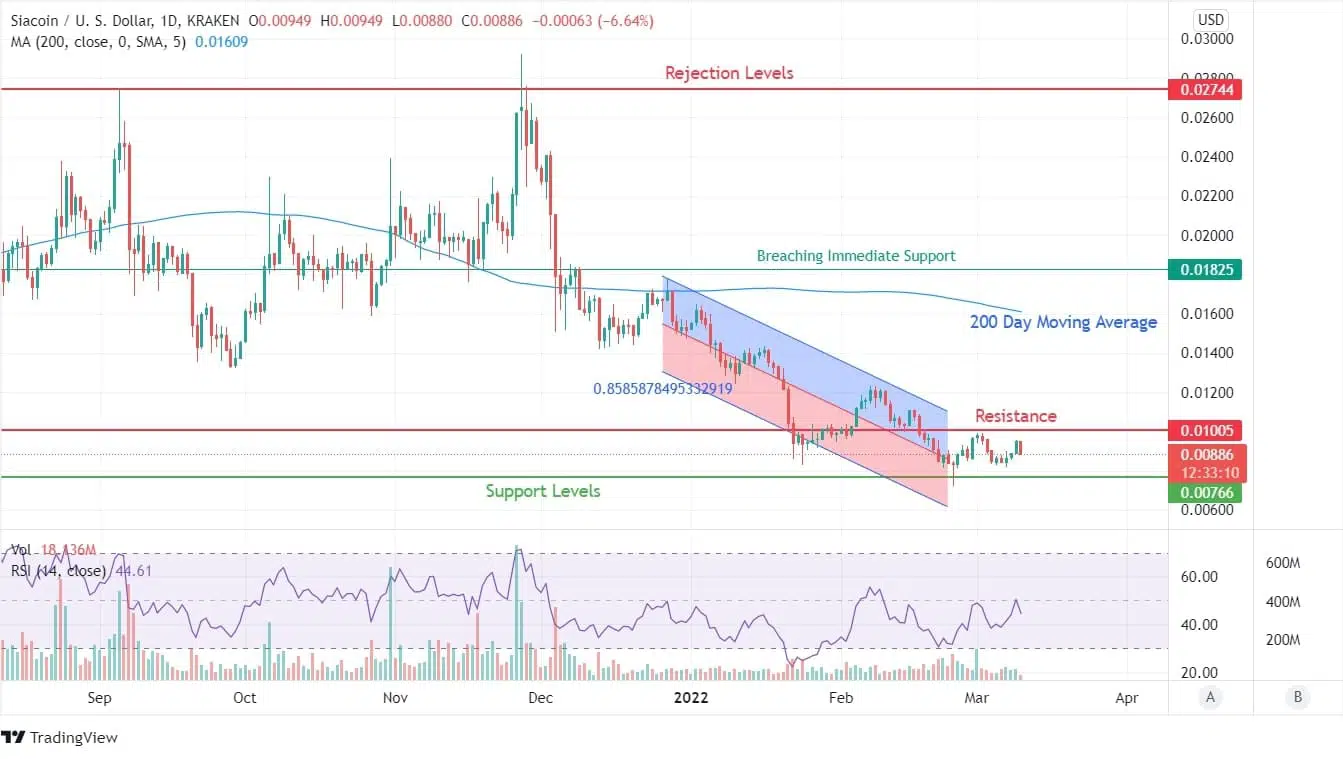 The current price trend of Siacoin has been struggling even near its all-time support level, which has helped its price action to reverse. Pull back is expected but cannot be ascertained, despite its growing consolidative price trend. Price action has finally been limited to single-digit actions; as such, the support level of $0.00766 would be the last hope for Siacoin investors to make a quick buck as per the Siacoin price prediction. 
On upside price movement, the $0.01825 level would be a strong resistance level. It must be noted that Siacoin has fallen over 87% since April 2021 highs and 65% from September 2021 highs. Investment in this cryptocurrency should be made after breaching oneself for a potential write-off.