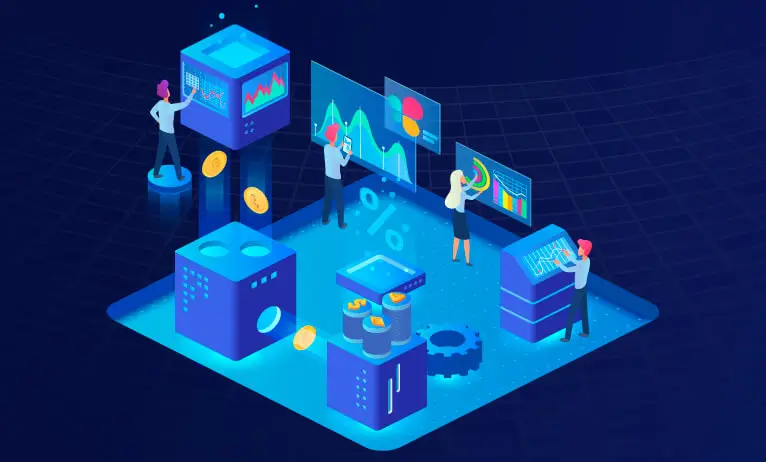 As an investment, cryptocurrency is currently the hottest financial instrument in the world, especially Bitcoin. However, buying some coins of a cryptocurrency is not the only option. Borrowing cryptocurrency in the form of loans has emerged as an alternative form of investment. Like fiat currency, cryptocurrency can be lent out in exchange for returns at lucrative interest rates.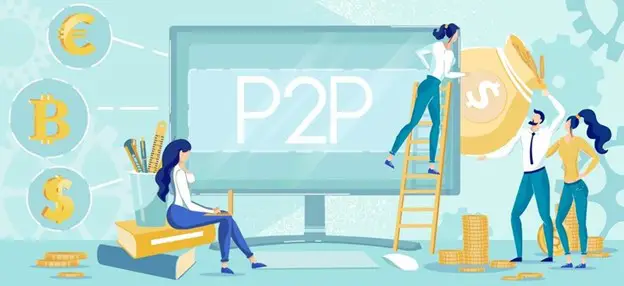 What are Cryptocurrency Lending Platforms?
Cryptocurrency lending platform is a website that lends out crypto money to the users and earns from the interests. Crypto lending platforms establish a trade protocol between the user and a cryptocurrency holder. They facilitate crypto lending by accepting deposits in Ether (ETH), Bitcoin (BTC), and other crypto coins. In return, these crypto loan platforms earn interest over the loan amount.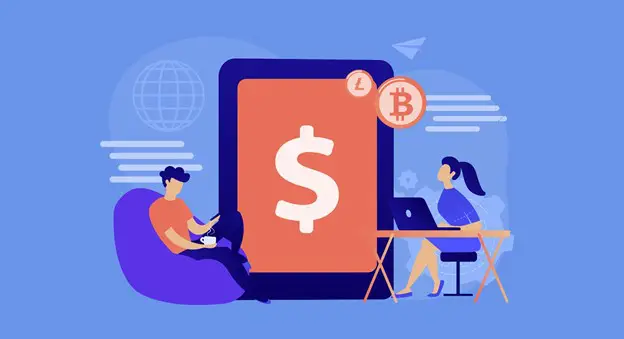 Like any lending platform, a crypto lending platform charges an interest rate on the annual yield. Most crypto lending platforms' interest rates go up to 12% on the Annual Percentage Yield (APY). These crypto loan platforms offer competitive interest rates based on the type of cryptocurrencies and the type of loan amount. For example, the APR on Bitcoin lending is usually between 6% to 8% as BTC prices are higher than any other crypto asset. Some of these crypto lending platforms also offer high-value loans; however, they use crypto collaterals. These are also called crypto-backed loans.
Top 5 Best Cryptocurrency Lending Platforms
Cryptocurrency loans are blockchain-based, and their transaction happens solely on DeFi platforms. Different crypto assets and loan types have different borrowing rates. Considering these in mind, every crypto lending platform listed below allows borrowers to get crypto loans based on their needs and eligibility.
1. Hodlnaut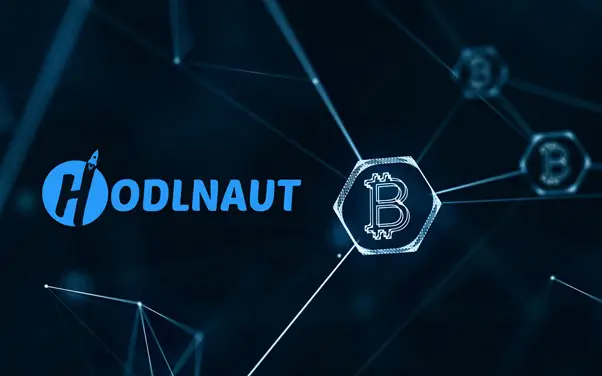 This crypto platform runs from Singapore and is headed by Bitcoin maximalist entrepreneurs. Hodlnaut's lending platform helps individual investors with financial services. It supports both lenders and borrowers. You can lend your crypto assets for margin trading via Hodlnaut and earn good returns on favorable interests.
BTC loan interest rates start at 6.2% APR

6.5% rate is effective for ETH lending

8.3% annual rates are available for DAI, USDT, and USDC assets
This crypto lending platform requires no minimum deposits with no lock-in periods. Users can withdraw their DeFi assets at any time.
2. BlockFi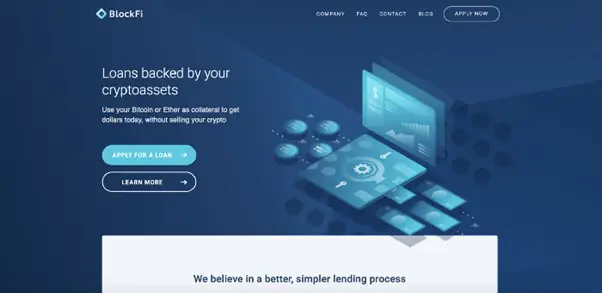 BlockFi is considered one of the most reliable crypto financial services providers globally, making it a top lending platform in the cryptocurrency market. BlockFi offers market-leading rates for crypto loans. It also provides institutional-quality benefits.
Loan rates go up to 8.6% annually on BTC, LTC, ETH, GUSD, PAX, and USDC assets.
Borrowers can buy these stablecoins with fiat currency. The crypto loan platform provides returns on the amount deposited into the interest-based bank account. BlockFi company offers an Interest Payment Flex feature to the public, where you can choose the currency to make the interest payments. It helps you diversify your crypto portfolio without purchasing any additional cryptocurrencies.
3. YouHodler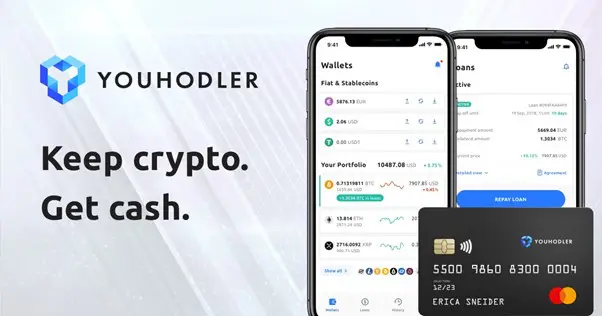 When it comes to lending and borrowing a crypto loan, YouHodler is a sought-after platform. This Swiss-based platform issues loan contracts with minimum to no collateral. The company purely focuses on crypto-backed lending. There is a fiat loan option available where borrowers get qualified for USD and EUR loans. Providing collateral in the form of CHF and GBP currencies allowed for stable coin loan services at YouHodler.
YouHodler's interest rate on a stable coin loan goes up to 12% a year.

It offers an alternative 4.8% annual interest rate to the common public for BTC loans.
As detailed on the website, YouHodler supports four fiat currencies, fifteen cryptocurrencies, and six stable coins. Major crypto money of BTC, ETH, and XRP currencies goes to margin trading applications.
4. Celsius Network
Celsius Network is a specialist in lending and borrowing of Bitcoin assets and other DeFi coins. ETH, LTC, and BTC lending are prominent on the platform. Margin traders can benefit from Celsius Network's traditional approach to the crypto financial system. It has built a community to provide the best interest rate to margin lending applicants.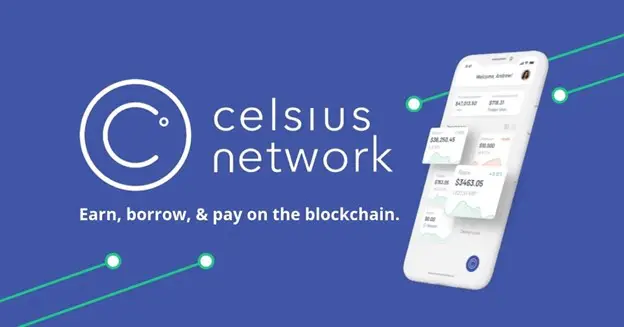 You can earn interest and CEL Tokens on the returns or trade them for stablecoins.

The platform offers an annual 6.2% interest on BTC and ETH loans.

The rate goes up to 12% per year for other stablecoins.
The crypto loan platform also provides a range of products on the smart contracts technology and Secure Automated Lending Technology (SALT lending). A lender gets access to smart contracts with BTC backed loans. Users can use the Celsius Crypto Wallet, which is run on blockchain technology, to complete every type of borrowing and lending process. For third party BTC collateral, the company offers lower interest rates flash loans.
5. Nexo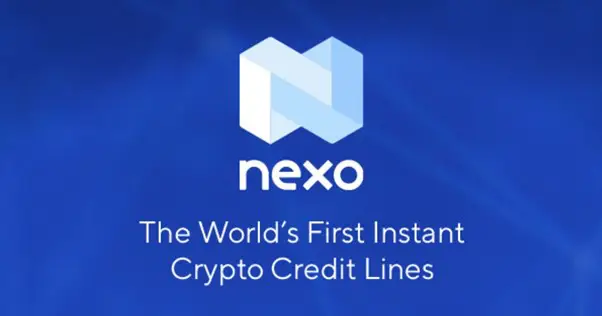 Nexo is considered the largest crypto lending institution in the world. It offers a high loan to value ratio in the decentralized finance space. To date, it has lent over $3 billion worth of crypto funds in the finance sector. The platform has more than 800,000 clients and is legally operating in over 200 countries.
According to the website, Nexo has also expanded their lending services by launching Nexo Card. It helps you own digital assets with instant and qualified access to a Nexo-backed Crypto Credit Line. You can spend these assets without selling any crypto money. The platform also aims to disrupt the traditional financial system by offering competitive interest rates on these assets to crypto lenders over fiat deposits or credit card payments.
Final Thoughts
An investor can earn interest through crypto lending platforms by funding users and DeFi projects with Bitcoin assets or other stablecoins. These platforms allow users to support their DeFi financing needs by borrowing high-value cryptocurrencies such as Bitcoin. Each of these loan platforms carries out a credit score check to determine the eligibility of users of loan repayments. Hence, investors can rely on these trusted credit checks before lending their funds. These crypto lending platforms transform cryptocurrencies into a good asset for income and investment.
FAQs on Crypto Lending
What is crypto lending?
Crypto lending is offering a loan to value financial service to users in the form of cryptocurrency. A lender can provide crypto funding to a borrower and earn interest in return. A borrower can earn the profits of crypto price movements from the crypto funds borrowed.
What is the best cryptocurrency lending platform?
Hodlnaut and Nexo are the best cryptocurrency lending platforms in the crypto space.
Is crypto lending safe?
Crypto lending is an end-to-end decentralized digital process that is based on blockchain technology. All the transactions are protected with blockchain transactions. Hence, crypto lending is completely safe.
What is blockchain lending?
Blockchain lending establishes a peer-to-peer lending model on the blockchain. It incorporates every traditional lending protocol but also creates a time-efficient decentralized system.