DASH News
DASH Now Available on Crypto Wallet Crypterium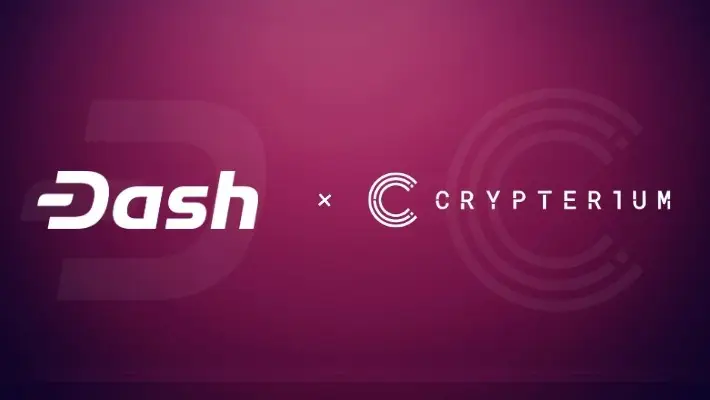 Crypto wallet Crypterium announced on Tuesday that it has added DASH to its platform. In the official tweet, it said that users will now be able to buy and sell DASH using their debit and credit cards, and directly cash-out their DASH to their bank cards. Users will also be able to send and receive DASH instantly, it added.
DASH — now available on Crypterium!😎

📲 Send and receive $DASH instantly
💳 Buy DASH with debit / #credit card
💶 Cash-out DASH to your #bank card
🔄 Exchange DASH at best rates@Dashpay https://t.co/iUVQ8XEA6Q

— Crypterium (@crypterium) August 4, 2020
DASH is a payment focused digital currency, specially designed to promote financial freedom to users. It offers secure, easy, and instant payments, with a near-zero processing fee. Originally christened Darkcoin in 2014, DASH is among the best performing crypto projects across the globe, and hence, the move holds a heavy significance for Crypterium, which itself has a user base of over 500,000 people. On the other hand, Crypterium is a one-stop solution for digital payments and transfers via cryptocurrencies.
In the official announcement on its website, Crypterium added that DASH is one of the world's most popular cryptocurrencies for money transfers. Emphasizing the importance of DASH in countries with unstable financial systems, Crypterium mentioned the project's claim of being the most popular digital currency in the crisis-hit Venezuela, where the national fiat currency is devaluing at a rate of 7000% per year. Crypterium also said that DASH was of great importance and is getting increasingly popular in countries with a high inflation rate. It further added,