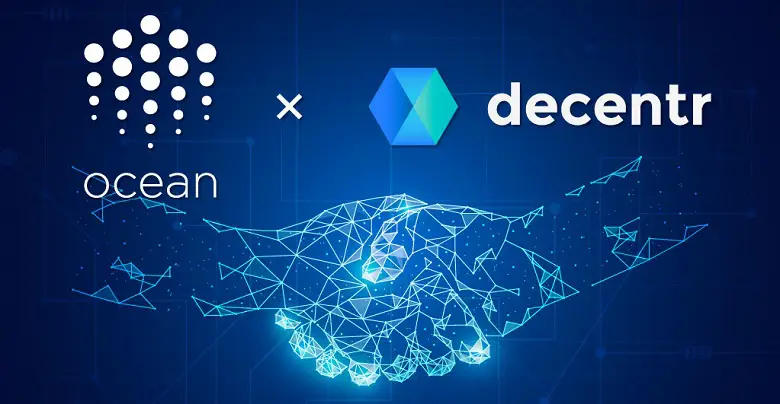 Decentr and Ocean Protocol have signed a strategic partnership deal to integrate Ocean Protocol into the Decentr ecosystem.
With this alliance, Ocean Protocol's ERC20 data tokens can be accessed and traded on Decentr's dEX platform. The partnership would largely benefit both businesses' customers because a hugely liquid data market would be accessible to users in order to carry out transactions continuously.
Manan Patel, Ocean's Growth Accelerator, is optimistic about this coming together of the two businesses and considers it "a significant leap towards the vision of a new data economy."
Decentr's dEX is a decentralized data exchange that allows users to purchase and sell data created and collected through its web browser. Customers can typically exchange fiat currency for data and vice versa with the help of DEC tokens. Decentr would benefit from this alliance as it would leverage Ocean Market's open data marketplace.
Meanwhile, Decentr CTO Nikita Anikeev commented that the integration would help secondary buyers access user information cheaply through their dEX offering.
She also said that they are looking forward to making contributions to the data sets to help them achieve better ML and AI models to strengthen their partnerships and customers.
Ocean Protocol is a decentralized marketplace utilizing blockchain technology composed of data assets and tokenized service layers that customers can exchange for fiat currency. It helps to unlock data for AI and share and sell data in a secure manner.
Decentr is an open-source platform that collects and secures consumer data. It also permits people to make money from their internet activities and interactions on Decentr's platform—customers can gain control over the value of their data. They can also securely exchange their data for various goods and services that the platform makes available for consumers at cheaper rates.