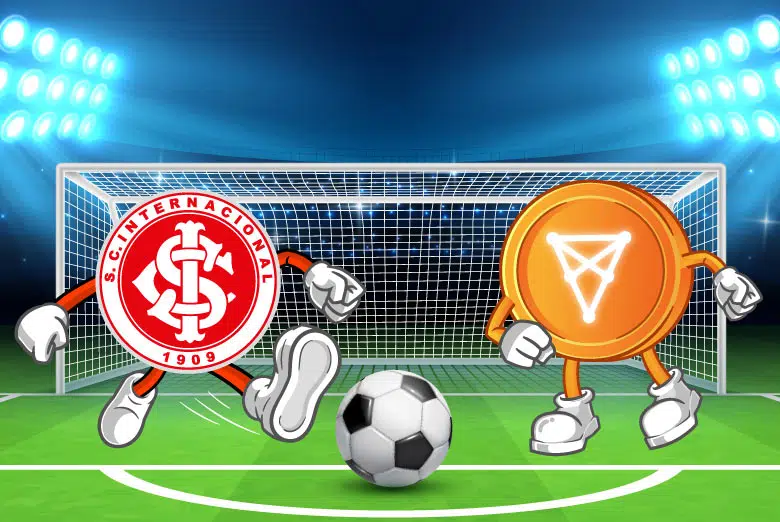 Just like NFTs, Fan Tokens have gained so much momentum in the last few years, with many well-known sports clubs and teams showing their interest in it. Fan Tokens have become a common way for sports teams to connect with their fans while making decisions regarding the uniform or other such matters. On the other hand, these tokens help fans get discounts and exclusive perks from teams. Although some consider it to be insincere to monetize the passion of fans, Fan Tokens have come a long way in just a few years.
Socios.com welcomes Sports Club Internacional to the platform this year, and the platform will be launching 150,000 $SACI Fan Tokens from this week onwards. Internacional joins a line of well-known sports clubs like Arsenal, FC Barcelona, Manchester City, Inter Milan and more on Socios.com. This sports app is one of the fastest-growing projects built by Chiliz. In order to suit the ever-growing demand for Socios.com, Chiliz is currently building a Chiliz Chain 2.0 with ANKR. This new ecosystem will not just boost Socios.com but also welcome several other sports-based projects for the future. According to this Chiliz price prediction, CHZ could be going towards a potential market rally in the near future.
Chiliz is the parent company that created the Socios.com app, one of the most popular platforms dealing with sports-based NFTs. In 2021 alone, Socios.com conducted more than 300 polls where the fans used their tokens to vote on uniforms, squads and more. Nearly 5000 were gifted with autographed jerseys, match tickets and other VIP perks. The platform intends to get this number to 17,000 by the end of this year.
The Internacional Fan Tokens are set to be released in 3 separate waves with the first one starting this week. Starting at 14:00 CET on Monday, the sale is expected to last for 72 hours and the maximum buy is capped at $25. The second and third waves are scheduled for Thursday at 14:00 and 16:00 CET, respectively. The maximum buy for wave 2 is set at $150 and $250 for the third wave. These tokens would allow the fans to vote on the upcoming Internacional polls on Socios.com. 
2022 has so far been good to Socios.com with new sports and business partnerships. The app currently accommodates more than 60 sports teams and clubs and has 1.3 million users from around 160 countries. Socios.com posted a 500% growth in users count 2021. As new teams enter the scene, the number could easily double for the current year. Depending on the partnerships, the price of CHZ in the Chiliz ecosystem could be launched to the moon in the future.