DigiByte News
DigiByte (DGB) Appears Intraday Bearish; Trades Below $0.030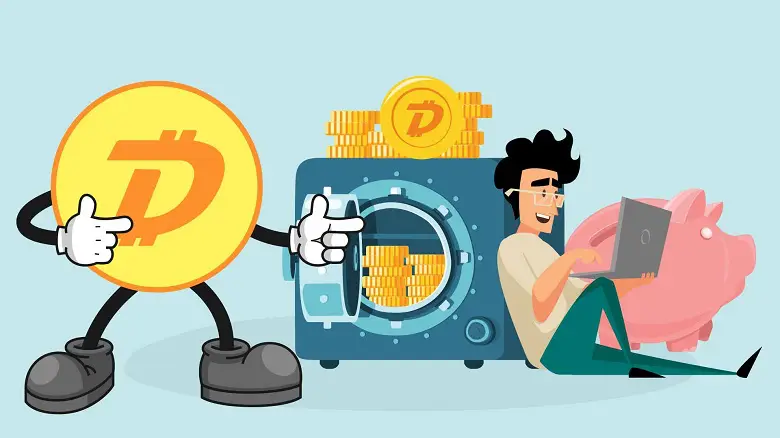 DigiByte is one of the most solicited altcoins on social media, and in this regard, it has gained enough traction and networkers. After Verge and Chainlink considering the growth and the YTD high above $0.035, DGB is one of the best investments so far and is often compared to the oldest crypto—XRP, in terms of the return that each of them fetches.
With all the right rankings and recent momentum in the market, DGB is positioned amongst the top 50 cryptos of the market. Moreover, it was just during this altcoin season when it has breached an exceptional 2-year long resistance. These smart contract platforms, including DigiByte, have been gaining immense investors in lieu of the bright prospects in the future with consistent upgrades and developments.
DigiByte is undoubtedly a gainful investment of the year and is currently holding a market cap of over $400 million while draws a bearish crossover after hitting a 2-year high above $0.035. Over the past five months, DGB/USD has gained over 1900% from the YTD low of $0.00143 to currently trading above $0.025 at $0.027.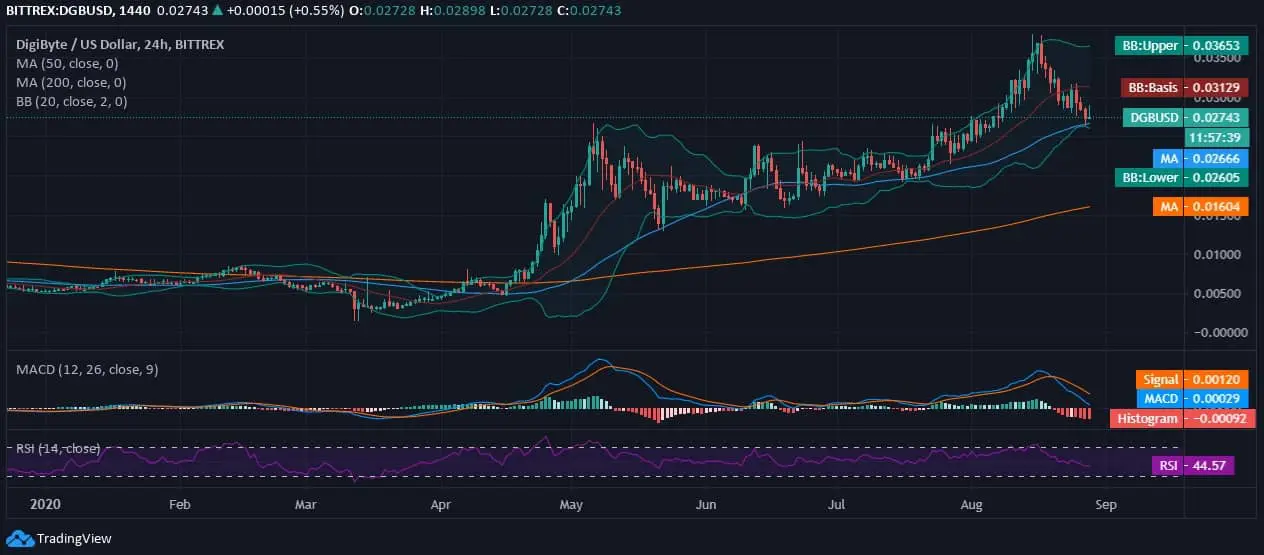 After breaching the upper Bollinger Band on the above chart, DigiByte is now testing supports around the lower band due to a consistent decline in price for the last eight days. With intraday volatility, DGB is now trading below $0.030 but is above $0.025. However, an even extended bearish run can lead to trading below $0.025.
Moreover, the coin is rightly testing supports around 50-day daily MA but is holding strong support from 200-day daily MA at $0.016. Due to lack of momentum in the intraday, the short-term appears bearish, and so the MACD chart draws a bearish crossover, and the RSI of the coin is also inclined towards testing supports at 30, while currently lies at 44.57.