DigiByte News
DigiByte Regains Strength Despite Recent Sharp Pullback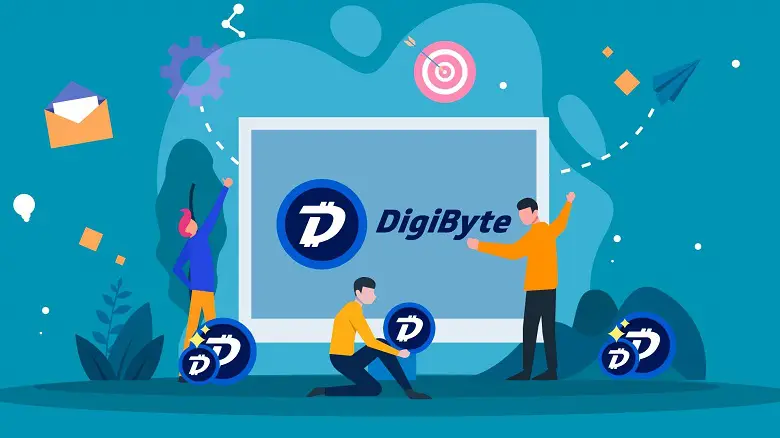 DigiByte price is slowly accelerating to attain heights above its immediate resistance levels. All the altcoins are trying to pace up in order to match their trends with Bitcoin, and amongst all, DGB coin is leading the way.
Moreover, DigiByte's price growth is turning many heads in the crypto space, especially in the twitter community. The price has grown by more than 10% over the last 24 hours. However, a sustained uptrend still cannot be predicted due to unprecedented spell. According to the tweet by LunarCRUSH, DigiByte possesses exceptional social engagement & price-performance vs. BTC.
Real-time Top 5 Altrank™ June 12 10:58PM UTChttps://t.co/8zZ7vrwx5V
1 $link #chainlink (Coin of the Day)
2 $dgb #digibyte
3 $erd #elrond
4 $npxs #pundix
5 $rlc #iexecrlc#altrank = Increasing social activity + exceptional price performance vs #bitcoin + rising trading volume pic.twitter.com/yYgKl7qthN

— LunarCRUSH Social Listening for Cryptocurrencies (@LunarCRUSH) July 12, 2020
DigiByte has ramped up its price since the start of the month with a better rate than that of the last 24 hours. For the first week of this month, DGB kept consolidating above the 100% fib level with the least amount of excitement. After a visible dip below $0.0195, it has risen quickly to hit the heights above $0.020.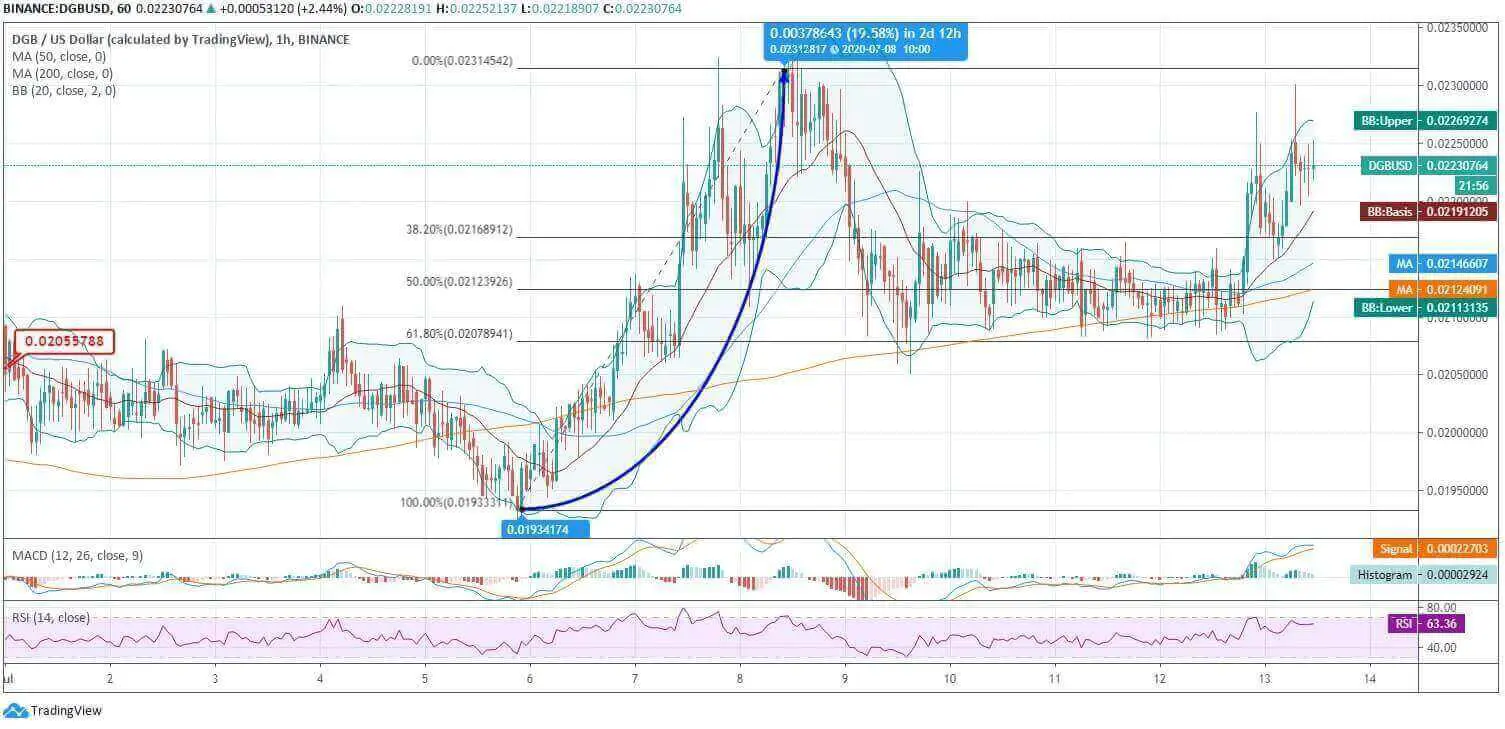 A few and sharp higher highs also took place around $0.022 before the coin saw a downward correction. The price rise was as hefty as more than 19% although it couldn't stay there longer.
Despite the downward correction, DGB managed to stay above 61.80% fib level, and since today morning, the currency has resumed its price escalation. Notably, the price of DigiByte is slightly away from the 0% fib level.
The Bollinger bands are still wide and opened to welcome volatility. The coin is testing resistance at $0.022 again and is above the simple moving averages. SMA lines are in the positive zone, too, while RSI and MACD explore the bullish area.