Dogecoin News
Dogecoin (DOGE) Lacks Momentum and Trades Below $0.0035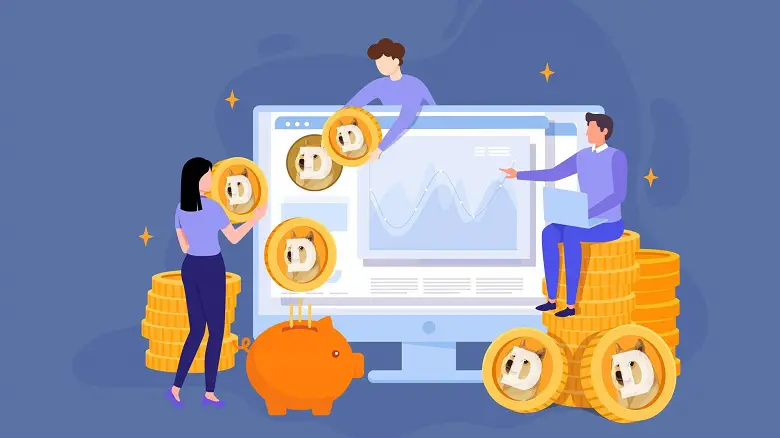 Dogecoin—the crypto that is believed to have a concurrent momentum to Bitcoin, is currently trading above the major support at $0.00321. DOGE/USD appears stable over the past five weeks but has been trading below $0.0040 since the 2nd week of the previous month, and within the same duration, it has tested supports as low as $0.0028.
Dogecoin lacks a steady blow of momentum due to lesser market traction and sluggish movement of all the major coins, including Bitcoin. However, Dogecoin has strengthened by over 350% from the YTD bottom of $0.00112 to extending its gains and marking a YTD high at $0.00522.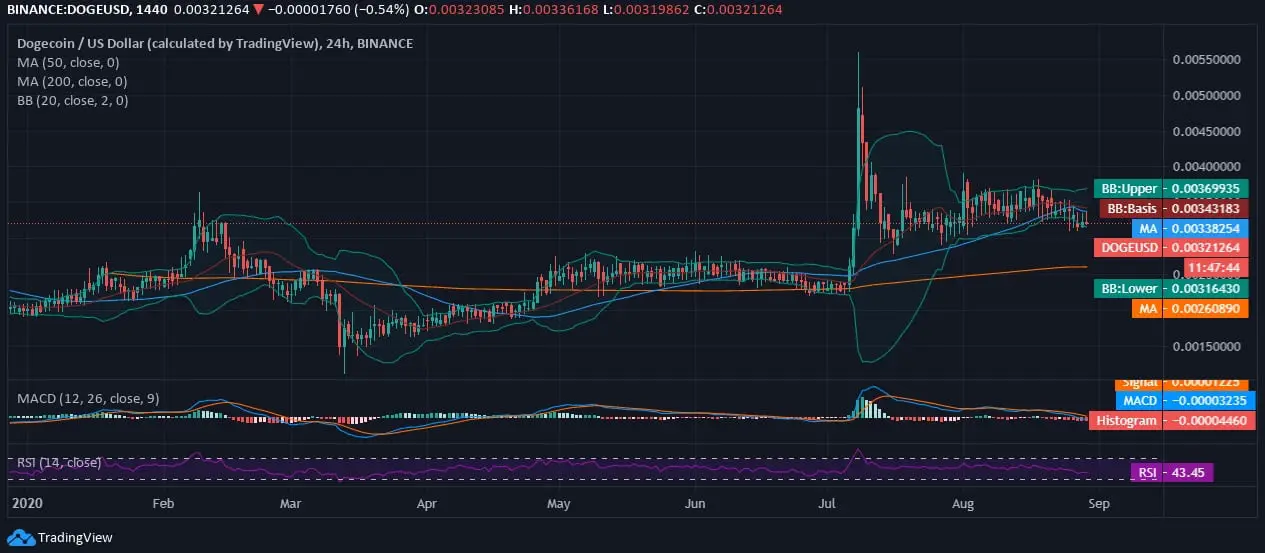 After gaining over 350% in 5 months from the utter bottom, Dogecoin is currently trading at $0.00321 with a bearish sentiment in the market. The price trend of DOGE/USD is seen breaching the lower 20-day Bollinger Band as it loses support from the 50-day daily MA at $0.0033 and holds support from 200-day MA at $0.0026. With a bearish sentiment in the intraday, Dogecoin is drawing a negative divergence against the US Dollar on the 24-hour MACD chart.
With a flat yet bearish momentum, Dogecoin holds major support at $0.0030 & $0.0028, and if the market gains momentum, DOGE is likely to face resistance at $0.0040. the RSI lies at 43.45 with no trading extremities due to no steep surges or dips.