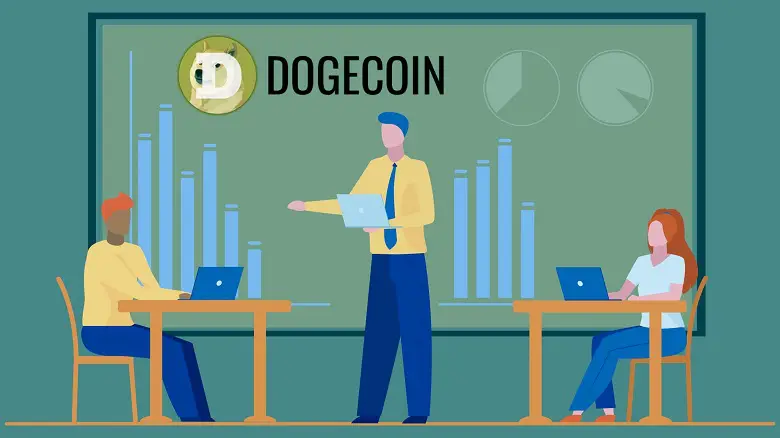 Dogecoin, an altcoin that has never failed to impress the crypto believers with its performance in the bullish spell, is struggling to keep the investors' hopes high in these unprecedented times.
Over the last four months, along with the rest of the crypto market, Dogecoin has been through severe bearish blows amid strong volatile sentiment. For the larger part of this period, the price trend remained mostly flat, and it hassled to stay above $0.0024. However, a couple of dips below $0.0024 caused the coin to sense the bearish pull.
This month, Dogecoin's approach towards its price seems a bit more exciting as it traced some sharp spikes. However, downward corrections followed the same too. The price may stabilize above the support level at least till the month-end approaches depending upon the market conditions.
Dogecoin Price Analysis
On July 1, the altcoin was sluggishly trading at around $0.0022 after a bearish previous month of June. The whole first week was spent with the intention of consolidation as it remained in the same price area till July 6.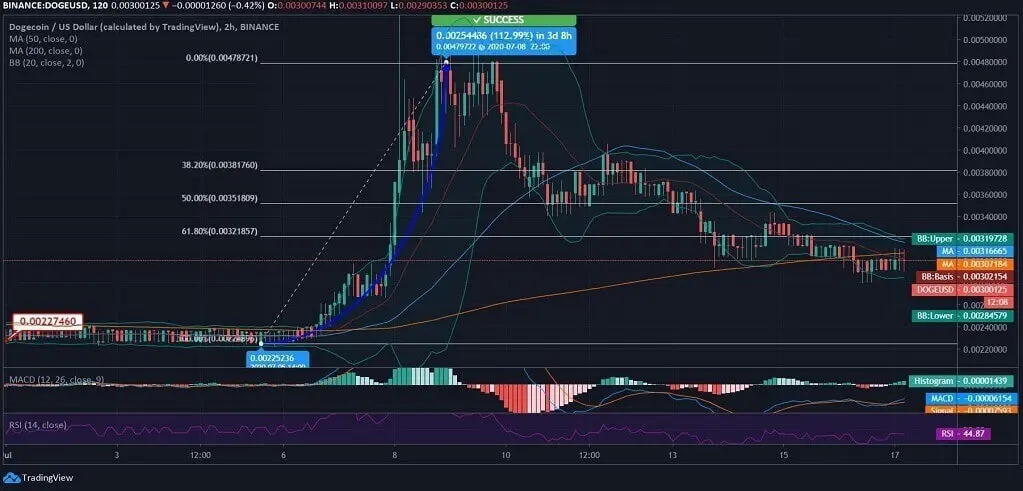 Over the course of the next four days, DOGE/USD proactively sought some blush moves. It went up with a whopping growth of 112% in its price as it hit the price mark above $0047. Later, the Dogecoin price kept ranging between $0.0047 and $0.046 for a while and then started a strong yet gradual correction.
In its downward journey, the currency formed a few lower highs at 38.20% and 50% fib levels. At the moment, Dogecoin is booking for a support level below the 61.80% fib level that is at $0.0030. As the coin has slipped below the 50% fib level, S/R flip has taken place.
Technical indicators are holding a mixed vibe here. The SMA lines are heading towards a bearish crossover amid the ongoing pullback while the MACD indicator has just traced a bullish crossover. RSI is holding a stable stand near 44 right now.