Dogecoin News
Dogecoin Expects a Near-Term Breakout Soon; Trades at $0.00255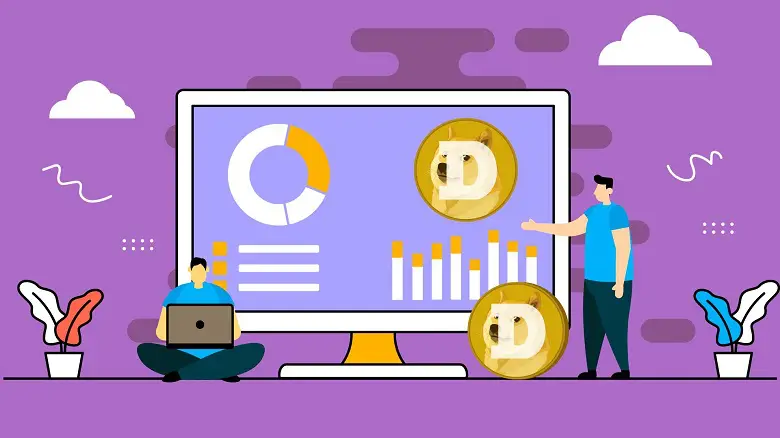 Dogecoin, one of the top altcoins, has now slid to a position below WAVES and is now at 44th rank in the top 100 coins list. Dogecoin is clearly drawing a flattish trend over the past two months after a gradual pullback from the YTD high.
DOGE/USD lacks momentum and, therefore, trades below $0.0030 at $0.00255. With the intermittent rise, it was just in the previous week when Dogecoin rose as high as $0.0029 and faced a stringent resistance at $0.0030 lead to a candlewick pullback of 12% in just seven days.
Dogecoin Price Analysis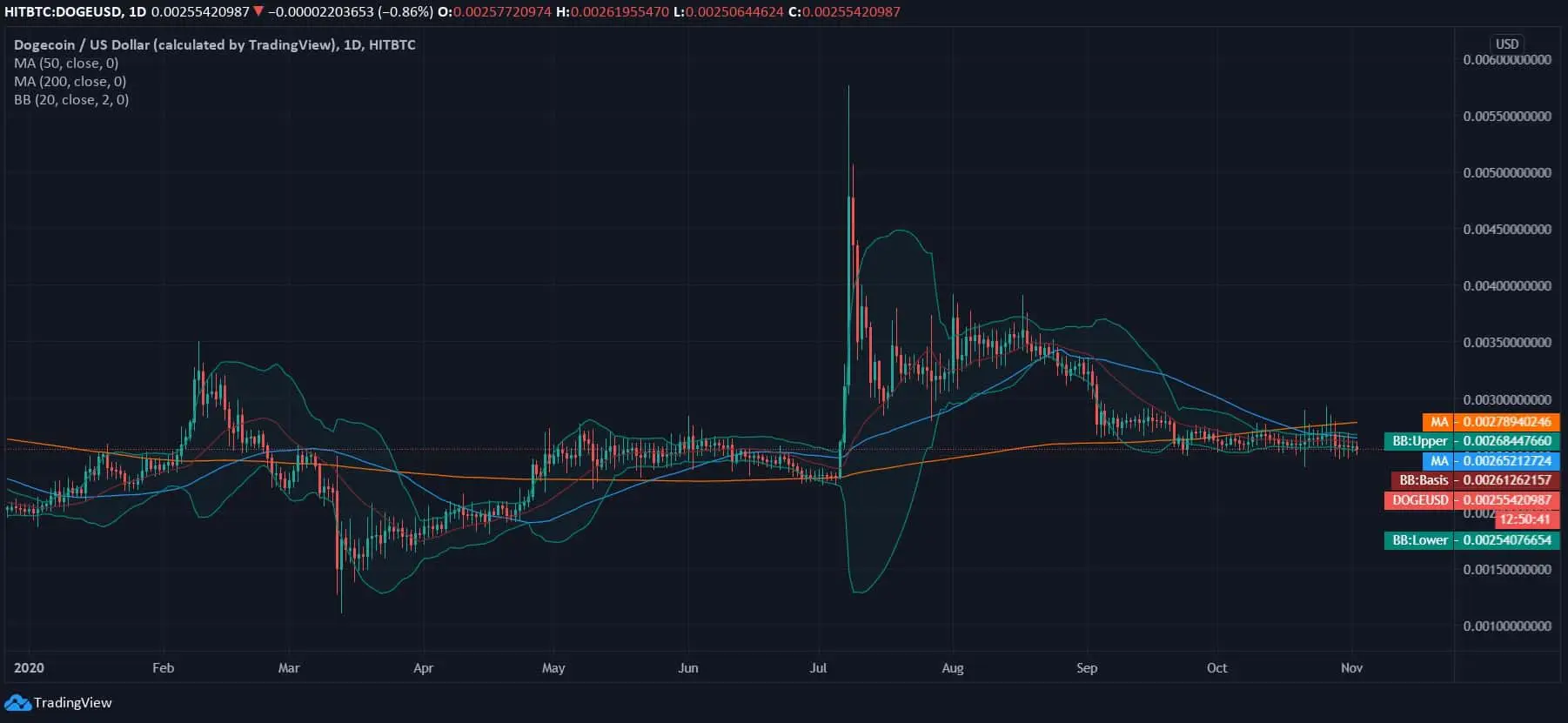 At the time of penning down this analysis, Dogecoin's price was seen trading at $0.00255 and continued to draw a flattish trend with intermittent dips and rise. On the upside, DOGE/USD is facing strong resistance at $0.0030 and is currently trading with a 12% pullback over the past week after a brief candlewick rise at $0.0029.
The Bollinger Bands are seen squeezing on the daily chart, and therefore, a brief volatile breakout is expected in the near-term. With no traction in the price of Dogecoin and a flat trend observed, the coin is failing to retain support from 50-day and 200-day daily MA after a strict pullback from the $0.0027 and $0.0026 price range.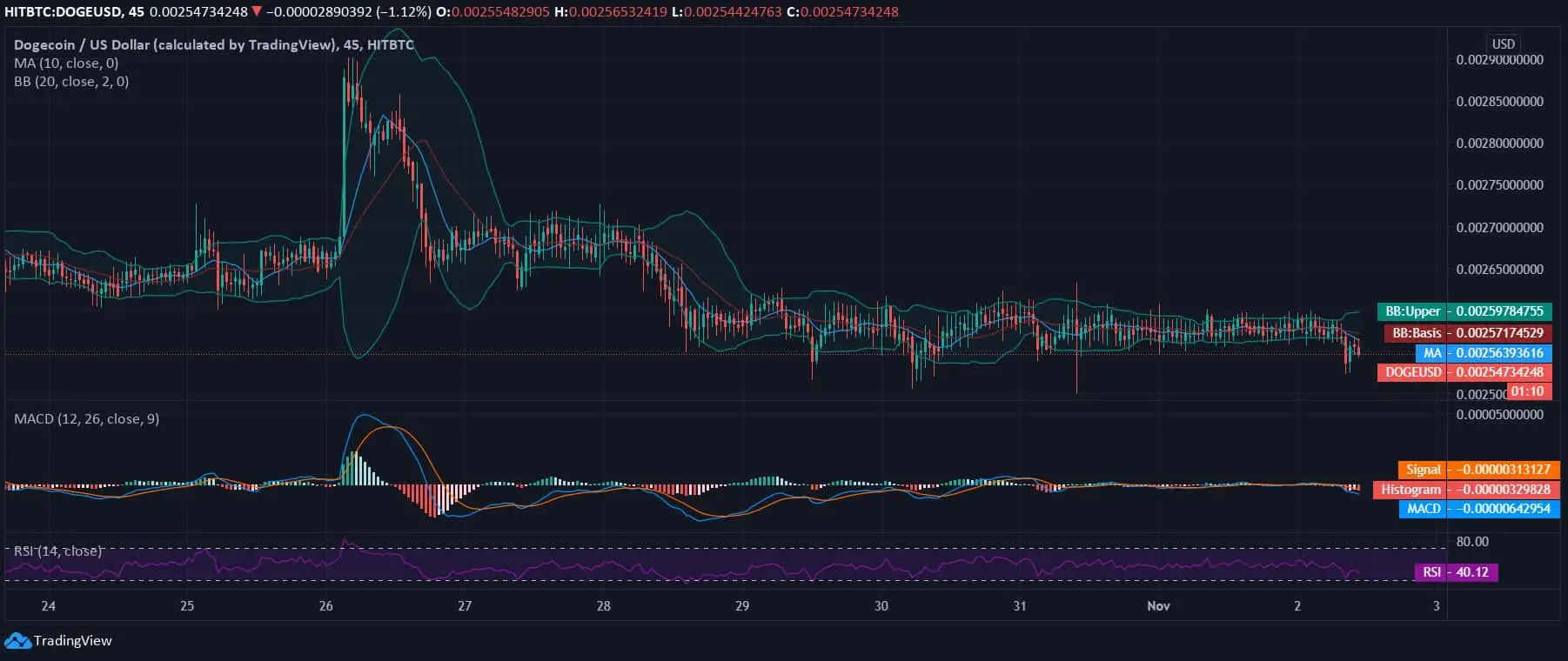 Dogecoin, in the past week, was seen trading close to $0.0030 at $0.0029 for a brief period, and with no traction is has resumed to trading with a flat trend against the US Dollar around $0.00255. on the intraday chart, the candlewicks are seen breaching the lower 20-day Bollinger Band, which are seen squeezing, and a volatile breakout can happen even more in the near-term.
The MACD chart draws a bearish divergence, and the signal line is seen crossing above the MACD line. The RSI was seen touching the support and oversold region but gathered strength and currently lies at 40.12.