Cryptocurrency News
Dogelon Mars Remains Bearish After Listing on 4 Exchanges; Is This a Buying Opportunity?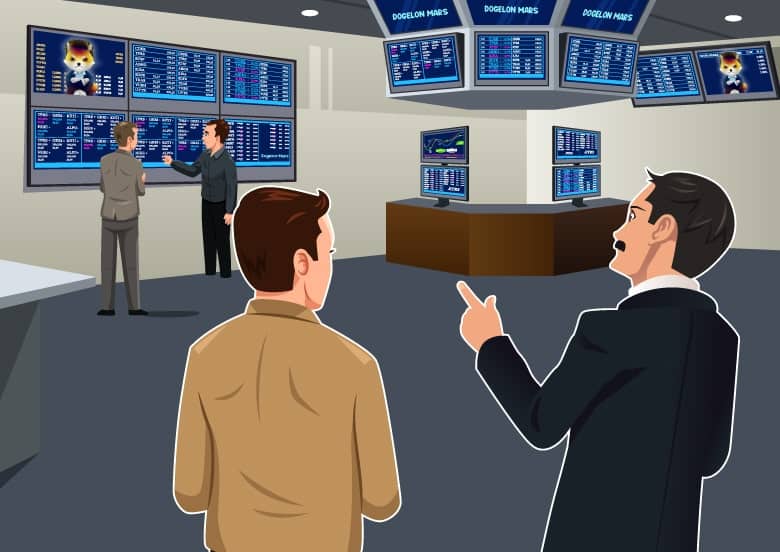 Following the trend of dog-themed coins, Dogelon Mars has hit the market recently. Since then, it has been growing in popularity among the meme-coin communities. This dog-coin was created following the success of cryptocurrencies like Dogecoin, Shiba Inu, and Floki Inu. Dogelon Mars pays tribute to the founder of Tesla, whose endorsements leveled the ground for meme-coins to get a stable market value. Currently, Dogelon Mars is a rapidly growing online community, with around 300,000 members on Twitter and 80,000 on Telegram.
This meme-coin has shown exponential growth in a short time since its launch. The coin was recently listed on four of the prominent crypto exchanges in operation currently. $ELON made its way to Huobi and Gemini last December. By New Year's eve, the coin also reached the Cronos network through Crypto.com. Lately, CoinEx, another prominent exchange, has listed ELON for trading against USD Tether. With full functionality, deposits and withdrawals are available for the customers now.
The listings from these exchanges have not made any significant impact on the price of Dogelon Mars. The coin has kept the losing streak for nearly a month now, with the last major hike in the price from the 24th of December. The last price hike took Dogelon 37% higher than its previous price, thanks to listings of the coin on Huobi and Gemini. The sudden surge in the number of investors was through to be the cause for the hike in the price of the coin.
However, the same kind of impact did not happen when the coin got to the listings of CoinEx. The coin could not get out of the red zone ever since the CoinEx listing. Another reason is the whales do not seem interested in the coin lately. While other meme-coins like Dogecoin and Shiba Inu posted an increased amount of whale activity, Dogelon seems to be of no interest to any of the whales. The number of holders is not getting any bigger either, while DOGE and SHIB are breaking records in terms of the number of holders.
The meme-coin trend is not as lucrative as it used to be for new coins as DOGE and SHIB have already established their dominance. Dogelon is currently in dire need to attract more investors if it expects to boost the value any time soon. As for investors, tho looks like the right time to enter the market as the price has dropped significantly. However, with little to no speculation about when the price would get back up, getting a profit could be a long shot with Dogelon. So, it is advisable to wait a little longer to see how it behaves. According to this Dogelon Mars price prediction, ELON can reach $0.000002327, max by the end of the year.