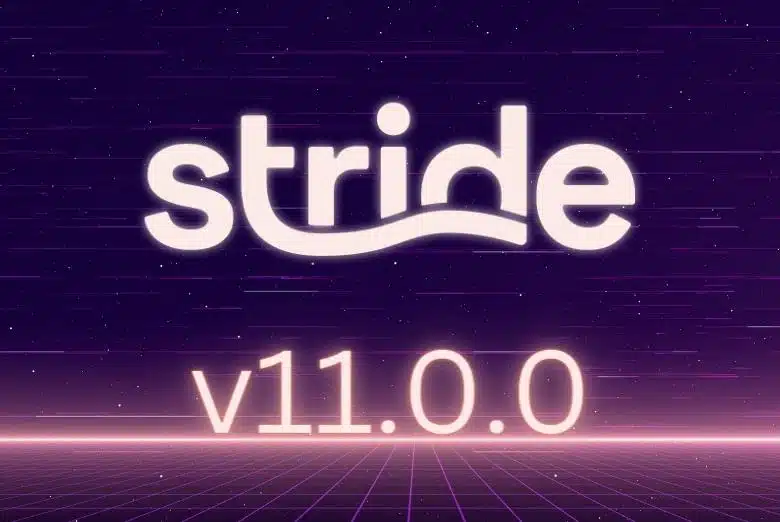 Stride recently announced upgrading its ecosystem to the Virgo Release. Also known as the v11.0.0 tag, the upgrade is scheduled to take place at a block height of 4,291,924.
The height was expected to be reached on June 27, 2023, around 14 UTC. According to the post by Stride, the Virgo Release is minimal in scope. The upgrade is expected to merely bump from v7.1.0 to v7.2.0.
This development will fix the Javascript and Ledger compatibility issues that have been prevalent since the v10.0.0 Perseus Release.
Besides the upgrade, Stride has also announced its plans to join ATOM Economic Zone. The platform aims to adopt interchain security on July 19 around 5 pm UTC. The massive milestone will represent Stride's commitment to deepening its integration in Cosmos.
At the same time, the development will elevate Strie's economic security. Given the market stature Stride boasts, the integration will also boost Cosmos' value. The token is currently trading at 9.18 dollars at a rate of negative 1.19%.
However, the integration announcement has shifted the Cosmos price predictions for the upcoming months. Experts believe that joining hands with Stride will serve Cosmos well in the long run.
As for Stride, the network has more advancements to cover in 2023. The platform did not hesitate to release a hotfix for the issues accompanied by its v10.0.0 Perseus Release. That is why users are thrilled to see what Stride has in store for them. 
Successful integration with Cosmos and ATOM Economic Zone will pave the path for every upcoming release.