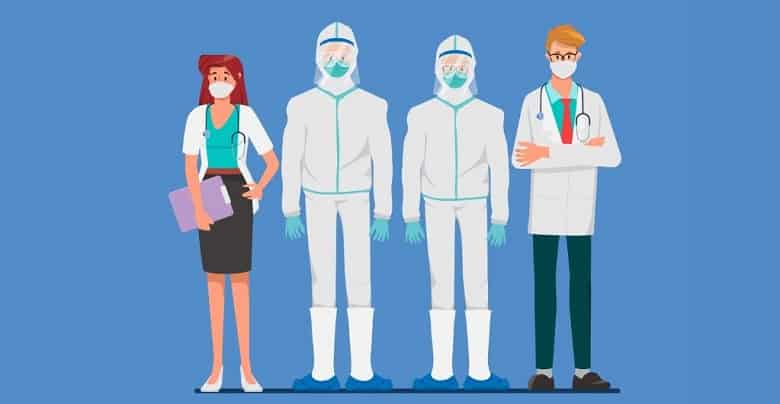 The honorable President of the United States of America, Donald Trump, and his team restrained working on new federal regulatory measures concerning build-up of solutions to cater to the outbreak of airborne diseases like COVID-19 by the healthcare sector. This decision of Trump is mentioned in the federal records reviewed by the NPR.
According to the reports, there is no outlined federal regulatory mapwork against the protection of healthcare workers from severe airborne pathogens like influenza, tuberculosis, or the novel coronavirus. This truth came into light during 2009 when the H1N1 virus hit the country and caused the death of thousands of countrymen and illness of many healthcare workers. After the outbreak, studies disclosed that there was no adherence to federal safety measures designed to combat airborne diseases in medical facilities. Also, there were shortages of PPE.
The head of Occupational Safety and Health Administration David Michaels stated,

Further, Michaels also added,

In 2017, Trump formally removed OSHA's airborne infectious disease rule from the regulatory agenda. The NPR failed to discover any pointers for the new administration's policies and rules for an infectious disease outbreak. The step was considered to be a major role in reducing regulations and bureaucratic ideologies. There was an immediate impact on the federal mechanisms to protect healthcare officials from COVID-19. As per the reports, nearly 43,000 front-line workers got ill while giving their duties towards corona patients.
The NPR disclosed that due to less regulatory control, the authorities were able to take the worker safety guidelines at ease. They did so continuously, which aggravated the situation as the workers had to do their work with rationed and shortages of PPE and other facilities. The hospitals were forced to ask the doctors and nurses to reuse masks and protective gear after treating sick people with utmost care.